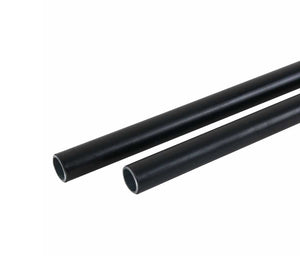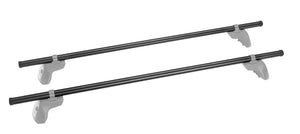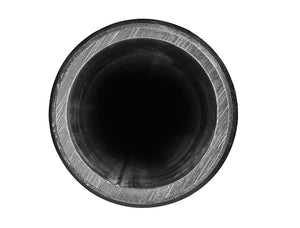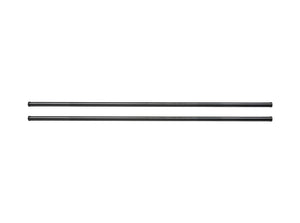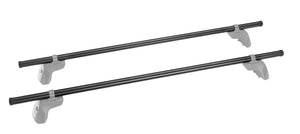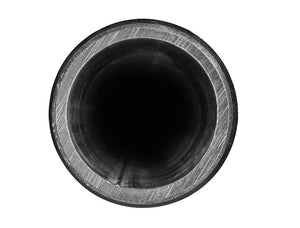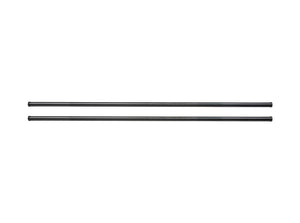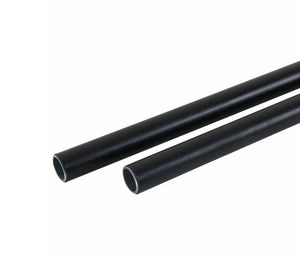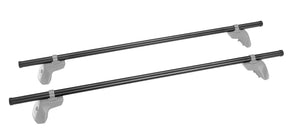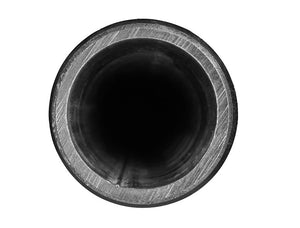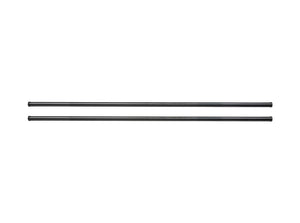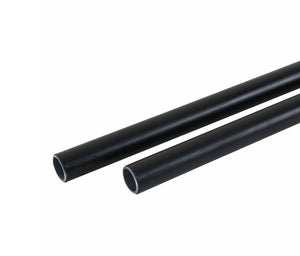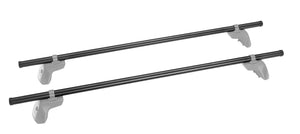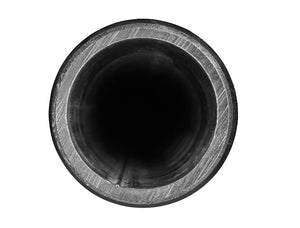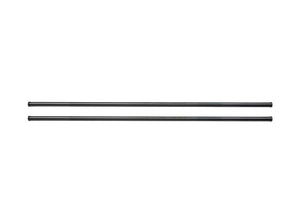 Product Details
Installation
Accessories
Spare Parts
RoundBar (Pair) Small (48")
Product Specs
Weight: 7.40 lbs.
Dimensions: L 48.00 in x W 1.12 in x H 1.12 in
Product Features Video
Add Accessories to Your Rack
Don't Worry, We Have A Spare
Kind of a rip-off
To be honest, I was concerned about the plastic towers and their longevity. But they have been solid. The caps don't make a sufficient seal and the bars rust and split on the ends. The plastic splits as well after time in the UV rays. And if you want to replace the bars, they don't sell the bar caps with the bars. They are sold with the towers. $200 for the bars and they don't even come with the caps. Huh!?!? But you can get them in a kit with other crap you don't need for another $25.
Do the job but ends will rust and vinyl coating splits
This is my second set of crossbars. Went for a longer length as I moved to a 4Runner. These do the job very well for my 18' canoe when used with the canoe mounts. Last set was purchased in 2016. I greased the area where the end caps go but now see rust in one of the crossbar ends as the steel expands with rust splitting the end cap. . I have multiple vinyl splits on one of my crossbars. Too many for me to have done something stupid that many times. Think I will shop for some stainless tubes.
Round Bar
Been using them for years. Great set up.
XL Bars (78") is the Move!
So, got these for my '97 Suburban along with the Timberline Towers; could not have been any better choice. They look great to start, but also are so versatile as well. I've hauled multiple kayaks and paddle boards on my roof (mind you, at the same time) and the room + hauling capacity is astounding. Noise is not really noticeable, and it took me a second to get the bars fully aligned with the other, but had no problems with Round Bar + Timberline Tower installation. It has plenty of options to add more Yakima stuff, while also being a good shape to do-it-yourself if you're building your own stuff for the roof (lights, shovel + traction pad mounts, etc.). Only regret is not going one size larger, but we will get there one day. Going to get Yakima for each car I own!
Awesome!
These are the only bars that will work with the drip rail towers and I'm impressed!
Versatile
I bought these because I can remove them easily and we use them the load anything and everything, but mostly water toys. I have them on Outdoorsman 300 Towers on an Fi50 and yes they do make a bit of noise empty, but I leave my pads on and no more noise. They are sturdy and finish is durable.
Round bars rule!!
I've heard people, mostly kayakers say their round bar mounted J cradles slip and rotate while they are trying to load their boats. If you set the kayak into the cradle carefully this won't happen. We have the bow down kayak cradle and yes it can spin on the bar but once it is strapped down they stay put. We own 2 round bar systems one on our camper and one on my wife's car. Love them!! We primarily paddle canoes and our bars are equipped with the gunwale brackets. The brackets are perfect and are very easy to use.
Round Bar
I had the round bar for decades and carried boats, skis, wood, steel tubes on it and a dinning room table on it. The wall is heavy enough to support over 150lbs with out flexing or bouncing and the plastic protection has been heavy and durable that nothing has nicked through to the steel. When loading it up with heavy steel I always keep the load toward the towers rather than in the middle to minimize flex. No problems. They do make wind noise when empty. The only way around that is to get the windshield. I also like the fact that when there are no skis (or wood) in the rack I can easily rotate the ski rack out of the airstream. If I had to start over I would still choose the round bar for it's versatility rather then the aerodynamic bars.