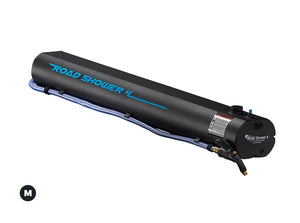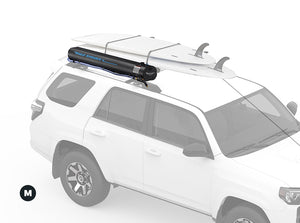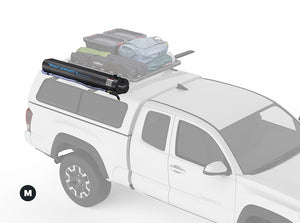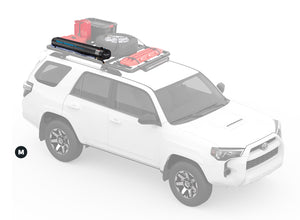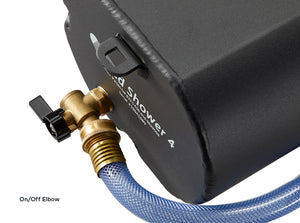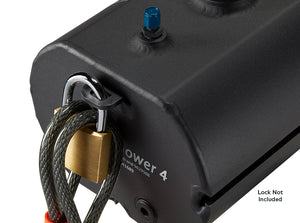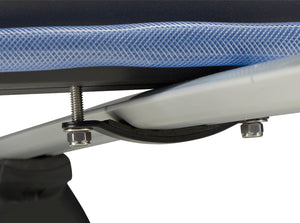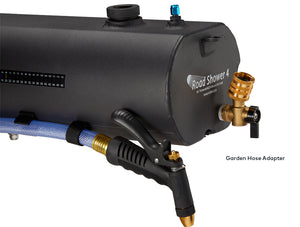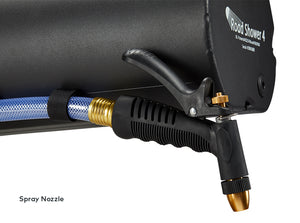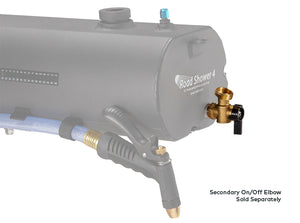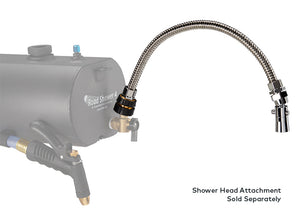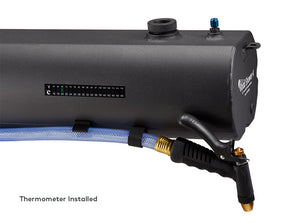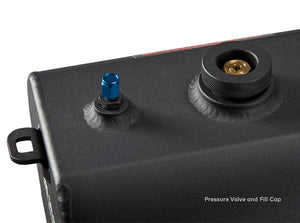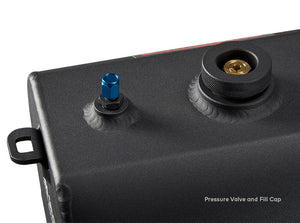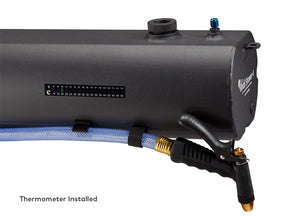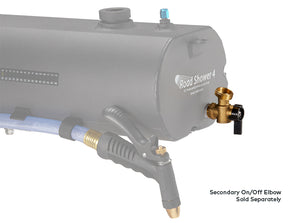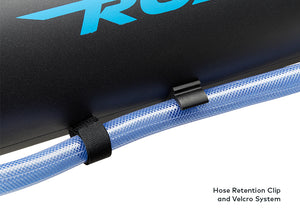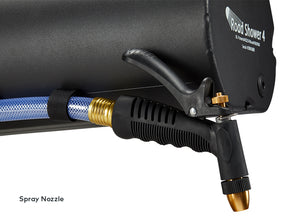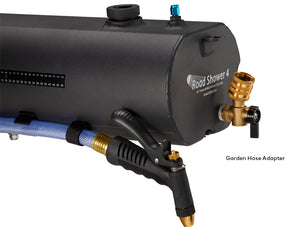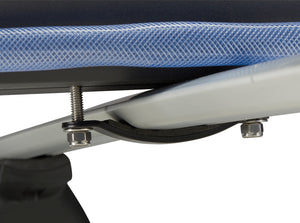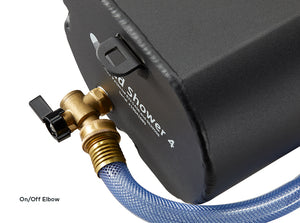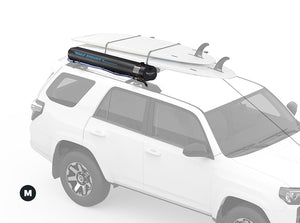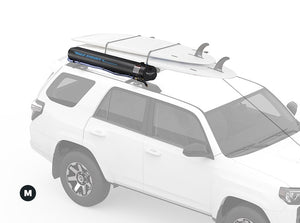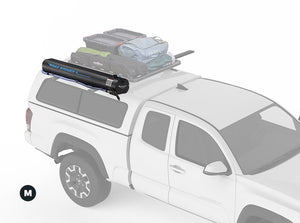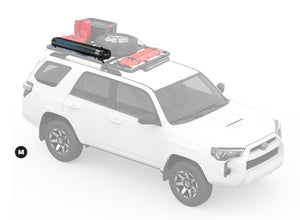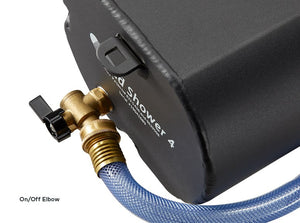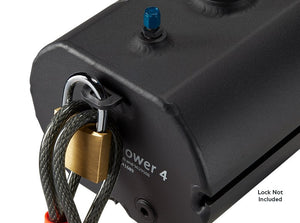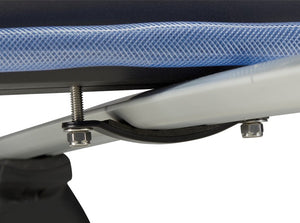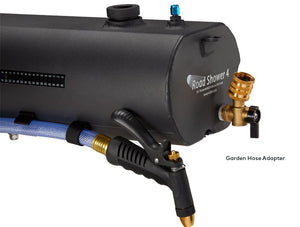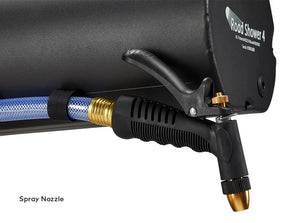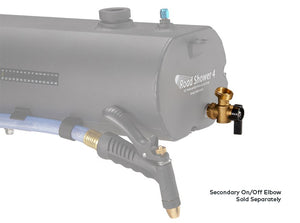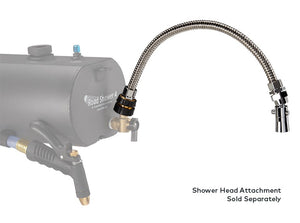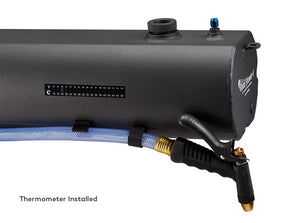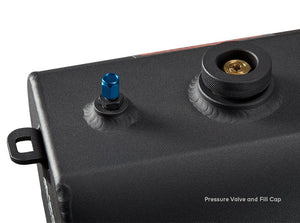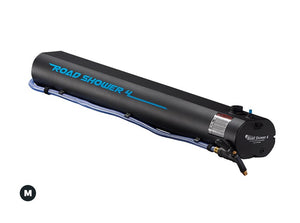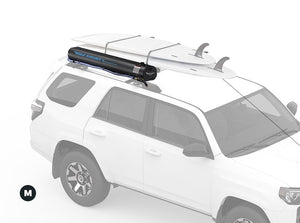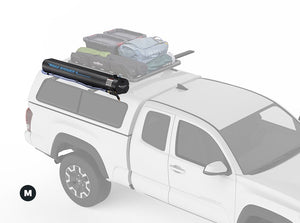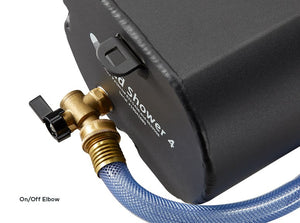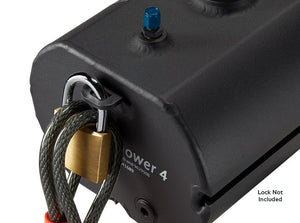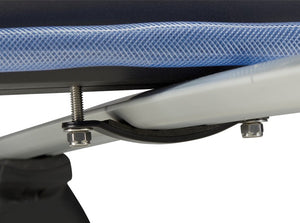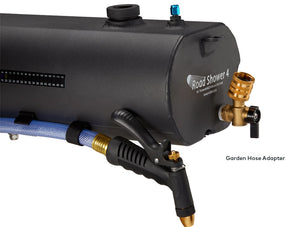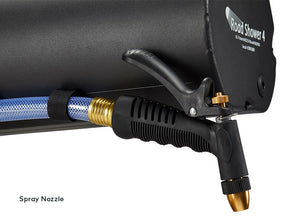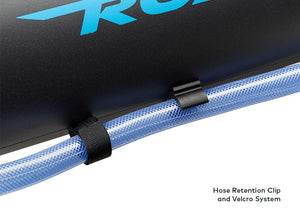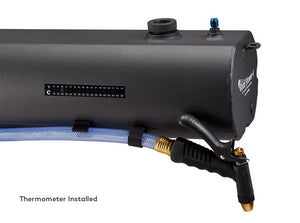 Product Details
Installation
Accessories
Spare Parts
RoadShower (2020-2022) MD (7 gal)
Product Details
Available in 4, 7 & 10-gallon sizes.
The Patented Design is built strong with welded aluminum construction and durable powder coat finish.
Brass water connection fittings.
Large top-cap allows for easy filling.
Pressurize the tank through the Schrader air valve with a hand or electric pump.
Built-in pressure relief valve safely and automatically prevents over pressurization of the tank.
Included garden hose adapter harnesses the pressure from a garden hose to fill and pressurize the tank at the same time.
Includes a stick-on thermometer strip for the outside of the tank.
Includes two outlet water ports, one on each end, for convenient water access.
Included Hose Lengths: SM and MD Medium 55", LG 81".
Integrated lock loops allow you to lock RoadShower to your roof rack.
Stainless steel universal mounting hardware fits all Yakima® crossbars and most other roof racks.
1-year Limited Warranty.
RoadShower SM with 4 gallons of water – 53 lbs.
RoadShower MD with 7 gallons of water – 84 lbs.
RoadShower LG with 10 gallons of water – 120 lbs.


Product Specs
Weight: 25.50 lbs.
Dimensions: L 55.00 in x W 7.40 in x H 5.74 in
Minimum Crossbar Spread 24.00in
Maximum Crossbar Spread 50.00in
Product Features Video
RoadShower (2020-2022) MD (7 gal)
Installation Video
Add Accessories to Your Rack
Don't Worry, We Have A Spare
Don't waste your money
This product leaves a lot to be desired in its design and Yakima has extremely poor customer service (6+ weeks to respond to questions). If I could go back in time I wouldn't have spent the money on it. Lots of other, less expensive portable options out there. A few examples of issues, the tank doesn't hold pressure unless you find the sweet spot ratio of water to air, but there isn't a gauge to easily tell how much to fill it up. I was in 100 degree plus temps and it never got particularly hot. The shower nozzle head leaks excessively and is basically unusable. Etc etc etc.
Road Shower 4 gallon
Had a lot of trouble with hose blowing off of the shower and spray nozzle with the water pressure. We put hose clamps on to keep the hose on but sometimes still blows off. After 2 years the outside of the hose is degrading from the sun and getting really sticky. Replacement hose is out of stock. Will have to look elsewhere.
Great shower/ lost cap
Awesome product. I lost my cap and need another. Still works somewhat.
Solid product but water leaks
Solid product but water leaks from on of brass fittings. Changed the o ring in hose and used teflon tape to connect. Called customer service and they are helping me to resolve it.
Lost my valve cap
Could I get sent another one or buy one sometime? I liked the blue. I love it tho. Great piece of equipment and no issues.