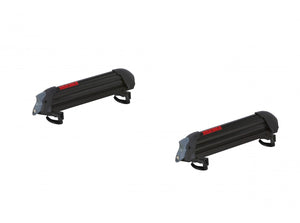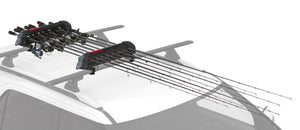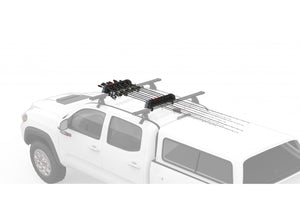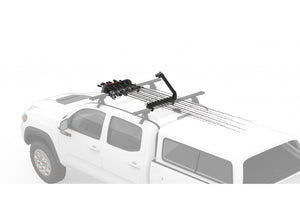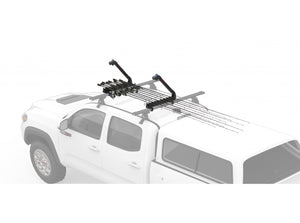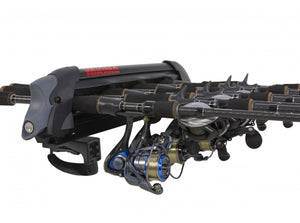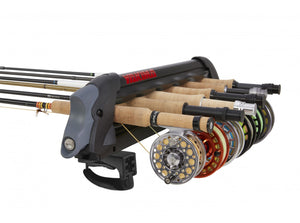 Product Details
Installation
Accessories
Spare Parts
ReelDeal
Product Details
Carries up to 8 fully rigged-up fishing rods of just about any style.
15.5" of full-length padding securely holds and protects rods.
Tool-free clamp design makes install and removal a breeze.
Universal mounting hardware fits all Yakima® crossbars and most other roof racks.
Integrated SKS (Same Key System) locks included for added security.
ReelDeal™ also can transport up to 2 snowboards and/or 4 pairs of skis.
Limited Lifetime Warranty.
Product Specs
Weight: 6.50 lbs.
Dimensions: L 22.00 in x W 6.00 in x H 6.50 in
Minimum Crossbar Spread 24.00in
Maximum Crossbar Spread 36.00in
Product Features Video
ReelDeal
Installation Video
Add Accessories to Your Rack
Don't Worry, We Have A Spare
Works great for holding our hockey sticks on a smaller SUV!
Must have
Love this rod carrier, I have it mounted on the Yakima racks on Tacoma AC and love it! No more rolling rods and reels in the bed and are now also secure from theft. This thing is a saviour and must have.
Awesome
Works great, rods do not move at all. Super convenient.
Great Product
These work great for transporting your fishing poles. They are easy to install and use, and everything locks so you don't have to worry about theft. I will say also that the product description says you must break down rods over 7 feet in length. I am a shore fisherman and I dont have a single pole under that length. I dont have to break down any of them, even my 15 foot rods fit nicely in the Reel Deal. This is a great product.