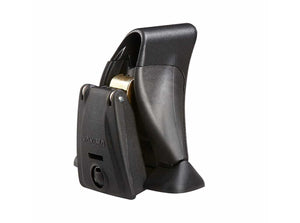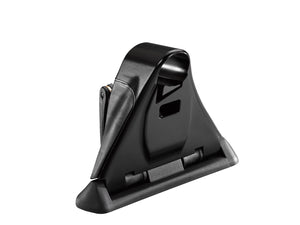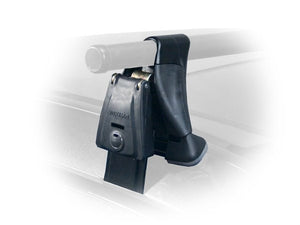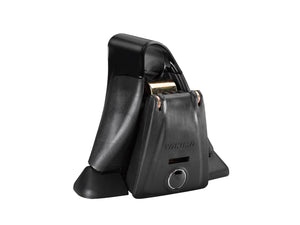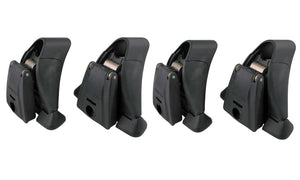 Product Details
Installation
Accessories
Spare Parts
Q Towers (Set of Four)
Product Details
Secure, easy-to-use tower specifically designed for cars without roof rails or gutters
Works with the classic Yakima RoundBar
Four-way movement delivers a more solid fit
Padded base aids grip and helps preserve your paint job
Fast and easy tool-free installation and removal
Easily locks to you vehicle with our SKS system (sold separately)
Also sold in a set of two
Product Specs
Weight: 6.50 lbs.
Dimensions: L 6.25 in x W 2.00 in x H 5.12 in
Product Features Video
Q Towers (Set of Four)
Installation Video
Add Accessories to Your Rack
Don't Worry, We Have A Spare
Good solid fit
If you are installing the towers yourself, take your time. Precise measurements mean a smaller time commitment and solid fit. I had no issues installing the towers on my Toyota Tacoma, an hour from out of the box to solid on the truck & 1/2 hour on the second crossbar. I have some issues with the cost of the product, but you get what you pay for!
Fast and Easy
I have a car that had no existing rack. I was using tie downs with foam blocks for a bit but they were denting the roof and not securing my yak tight enough so it was a safty concern as well as potentially damaging to my car. Im so happy with this set up because i can use it during the summer and take it off at the end of the season. I feel better knowing that my yak is more secure and its not damaging my car. I got some saddles and hully rollers for front and back. They were also super easy to install. I can load up in less than 10 minutes all by myself (im a 5'2" female with a 9 1/2 foot 44lb yak) and i can unload and be in the water in less than 5min. Thats what its about. More time in the water, less time loading and safety while traveling.
Great product
My order came to my house in no time. Installation was a breeze with the measurements, directions and photos that are on the site. Not only do I love all the different applications for gear you can mount but they look great on my truck. Keep up the good work!