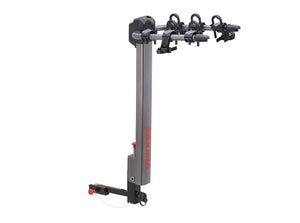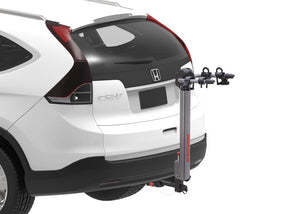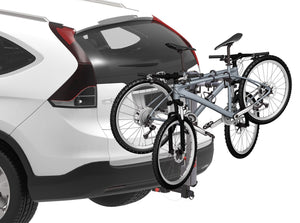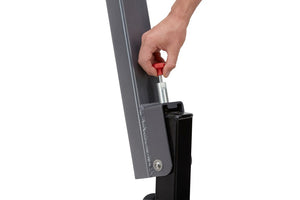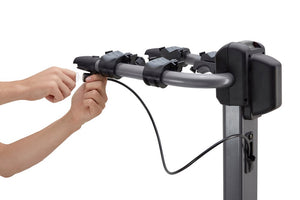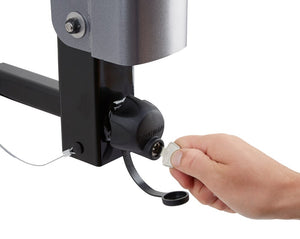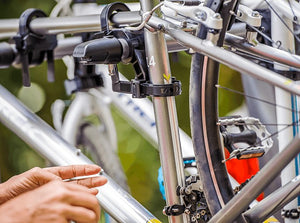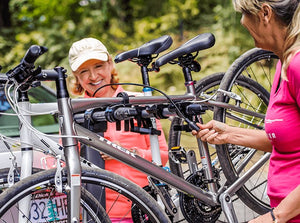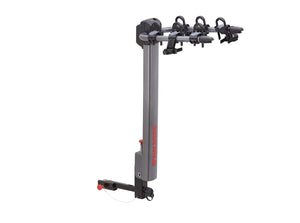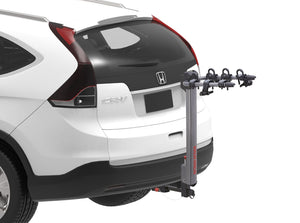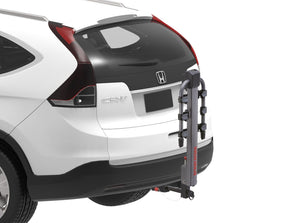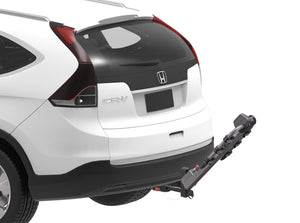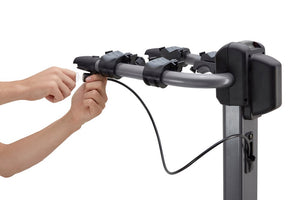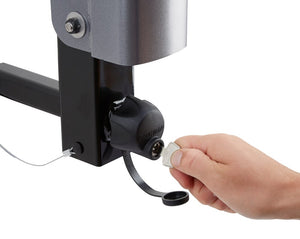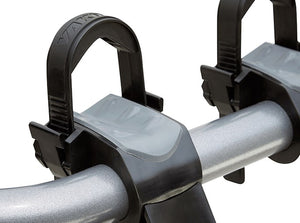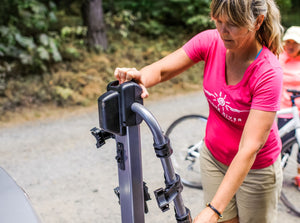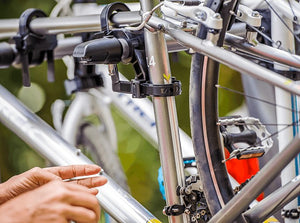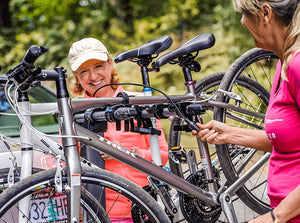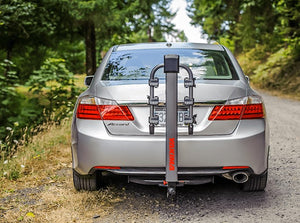 Product Details
Installation
Accessories
Spare Parts
LiteRider 2 Bike
Product Details
One of the lightest aluminum hitch racks on the market
New SuperCush ZipStrip™ cradles secure the bikes and make loading and unloading a breeze
ZipStrips™ secure bikes to the rack and are fully removable
Anti-sway cradle design minimizes bike-to-bike contact
Fits 1.25" and 2" hitch receivers
Tool-free SpeedKnob™ quickly tightens and locks the rack to your car
Tilts away for rear-of-vehicle access
Integrated SKS LockDown™ security cable secures bikes to rack to help prevent theft
Yakima signature bottle opener lets you enjoy a post-ride cold one
Also available in 3- bike capacity
Available TubeTop™ (sold separately) is required for non-conventional, step-through, BMX, and kid's bikes as well as some full suspension bikes.



WARNING for California Consumers
Product Specs
Weight: 19.00 lbs.
Dimensions: L 42.00 in x W 21.00 in x H 14.00 in
Product Features Video
LiteRider 2 Bike
Installation Details
No Assembly Required
5 Minute Install
1 1/4" Hitch Receiver Required
2" Hitch Receiver Required
Resources / Manuals
Installation Video
Add Accessories to Your Rack
Don't Worry, We Have A Spare
Overall, very good rack
Purchased May 2020. Lives up to its name, "Lite". So much less effort to put into the hitch receiver than all-steel equivalents that I've owned. No assembly was required! The locking hitch-tightening knob is a terrific design. It's great not having to mess with a securing bolt. The horseshoe-shaped ratcheting bike securing straps are O.K. but I'll take the old style rubber stretch straps back any time. It's a bit difficult to line up the strap which secures the down tube as the strap is a little long and you have to apply a bit of force to bend it in front of the rear tire to line it up with its receiver. Also, when you remove your bike, these straps are completely separated from the rack making them prone to getting lost which would put one in a real pickle. My friend's step-thru frame fits fine with a crossbar adapter. I wish the bike cradles could be moved along the arms of the rack to accommodate the idiosyncrasies of bike-to-bike fit.
Women's Bike Issue
My wife's bike does not fit on this system. The system does not suit anything other than male bike crossbar. No information on accessories to support women's bikes is provided. Disappointing to say the least.
OK
The "zip strips" could be longer. If you have a bike with thick gussets they are barely long enough. When you take them out of their holders you have to keep track of them or you are out of luck. Putting the bike on around the holders is also tricky. Not so good for a slanted down tube bike although I have made some modifications that suffice. Not real fast way to mount them. Perhaps I should have bought one of the racks that holds the bike flat on the wheels. This is compact when you don't want something to big on the back of the car. It folds back nicely. It is so heavy I figured out that if I put the rack into it's slanted position then I could "load it in" to the hitch receiver kind of like an cannon shell. I guess I got too excited about the bottle openers on the end which are indeed convenient and unique. At least it's solid and looks good. JT
Just About the Perfect Hitch Receiver Bike Rack
I love this receiver mounted 2-bike rack! I use it on my Honda CRV with a 2" receiver hitch. The rack is so much lighter than my old Thule and Grabber receiver racks. The lockable receiver tongue wedge mount, safety clevis pin, cable lock, and tilt mechanisms are flawless. I love the anti-sway feature that keeps the bikes stable fore and aft. The cradle zip mounts are much easier to use that the rubber stretch straps. The bike support rails are easy to pivot down for storage and up for carrying our two road bikes (no pins to insert, just an actuator latch lever!). I purchased mine through REI and used our REI dividends to reduce the price down from $360. There is some easy assembly required to install the hitch steel weldment tongue to the Aluminum mast with the tilt-down pivot bolt, washers, and self locking nut. This is easily done by first inserting the steel weldment tongue into the hitch receiver as per the assembly instructions. From a security point of view, one weakness is the pivot bolt. If this bolt is removed, the bikes and mast can be stolen as a unit leaving the hitch steel weldment tongue still locked into the hitch receiver. It would be nice if a few extra cradle zip mounts could be included in the box. This will be the last bike rack I will ever need. Well done Yakama!