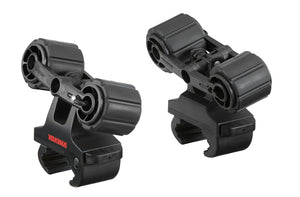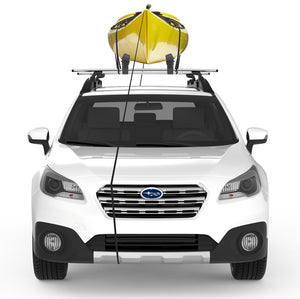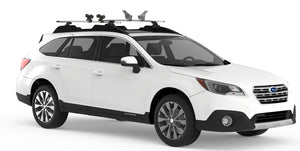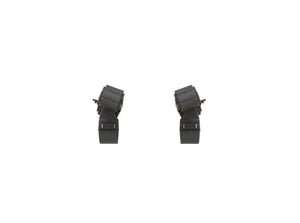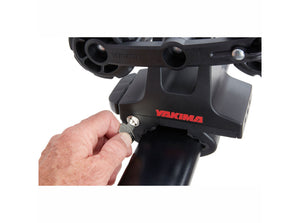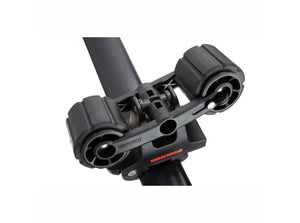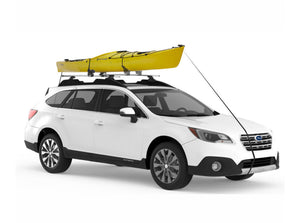 Product Details
Installation
Accessories
Spare Parts
HandRoll
Product Details
Sold in pairs – combine with HandRoll or an additional DeckHand to complete the set
Large rubber rollers provide a built-in load assist to help guide your boat into place
Durable rubber pivoting rollers adjust to boat shape for secure loading
Roller pivot design automatically adjusts to boat's shape for a secure hold
Universal mounting hardware fits most roof racks
Easy tool-free installation lets you quickly mount, load and go
Locks to roof rack with SKS Lock Cores (sold separately)

Heavy-Duty Strap and Bow and Stern Tie-Down included (HoodAnchor, sold separately, is required for vehicles with no attatchment points for Bow and Stern Tie-Downs)




Product Specs
Weight: 4.00 lbs.
Dimensions: L 10.00 in x W 4.25 in x H 7.25 in
Minimum Crossbar Spread 24.00in
Product Features Video
HandRoll
Installation Video
Add Accessories to Your Rack
Don't Worry, We Have A Spare
hully roller was better
Bought my hand rollers last year using them this year more trouble putting on than old system. Hard to hand tighten to keep on bars correctly. Keep trying to adjust and move to correct position no luck so far. Older Hully roller was easy to put on and stayed there in place. The only reason I replaced the Hully rollers was the rubber on the rolls was soft and worn down. Hully rollers were easy to put on and use lasted many more years than the new one will.
Cool guys
Back story, prior Marine, strong like a bull, drove a huge Diesel Dually 4x4 truck, boat on a trailer or nothing. I live outside A hugely visited tourist area and typically I always looked at little cars with Yakima gear on them like something to be avoided, effeminate, typical tree hugger, Mother Earth nonsense. One day, just got tired of parking 4 blocks from everything, long story short, got rid of Dually and bought a Subaru (assumed I would have to turn in my man card, but that turned out to be wrong). Love that little SUV. Bought a beastly 13' fishing kayak that's right at the weight limit for the handroll/ deckhands combo I'm sporting. Full disclosure it's over the weight max stated. Moved the rear factory cross bar to rear most position, bought a back window suction cup thingy off amazon and haven't looked back. I checked all the aftermarket hauling gear and without a doubt Yakima is the way to go. Here's a thought, make it as easy as possible to toss your Yak in some water and bend a pole, feed some fish and enjoy your life. In other words Yakima. Regards Grant
Great Product - Puts us back on the water!
My wife and I like to kayak, but we're both 64 and setting kayaks into J cradles on top of a vehicle just wan't an option any more. We tried a trailer, but felt uncomfortable using it in traffic. The Handroll product, combined with Timberline & Jetstream rack products, has solved our problem. Neither of us is very big or tall (I'm about 5'10"). We can now mount our kayaks on top of our Subaru Forester very quickly and easily. Together, we lift one end onto the back of the vehicle (we use an old bathmat, grippy on the bottom, carpet on top to protect the car while allowing the boat to slide), Then I can lift up the back end of the boat and slide it into place. We have two Necky Manitou 14 kayaks. They are 14'4" long, 24 inches wide and weigh 49 lbs. With this rack system we can mount both boats on the Forester using the medium width rails and the boats sit within the width of the vehicle. When they are no boats on top, the Forester rides just as it did before, with no noise from the rack system or the Handrolls. All components seem very well made and the complete system, including Yakima tie downs, is very solid and stable. Thanks, Yakima, for offering this product. We've been on the water more in the last month than we were in the last three years.
Amazing Engineering!
I am a 61 year-old woman, 5'2" and 110 pounds. I have a Jeep Wrangler and a 12 foot, 42 pound kayak. Without the Yakima Handroll there is no way I would be able to put the boat on and off of the roof of the Jeep by myself. This product has been a happiness-saver for me and now I can go kayaking by myself when my friends can't go with me. As you know, the roof of a Jeep is fairly high up and everyone looks at me in amazement and says, "How did you get that up there by yourself?" So, thanks, Yakima, for a very well-crafted and inexpensive piece of my roof-rack!