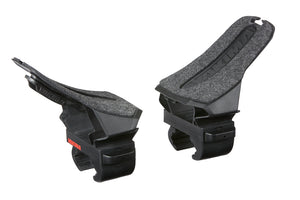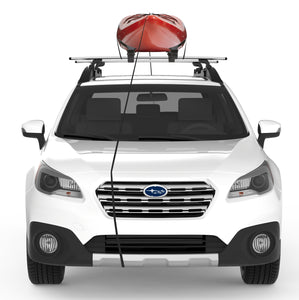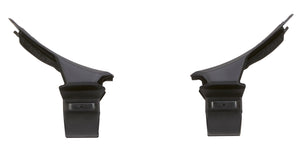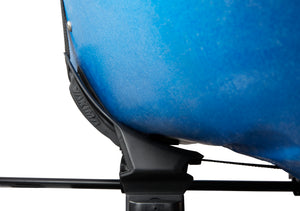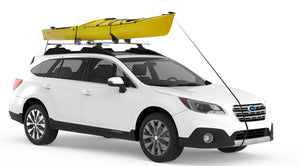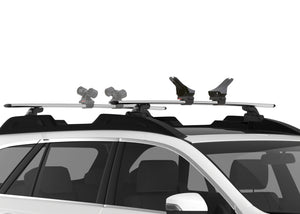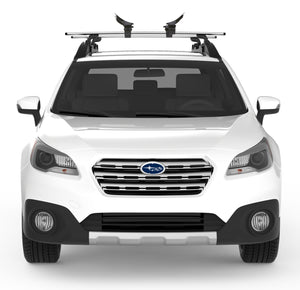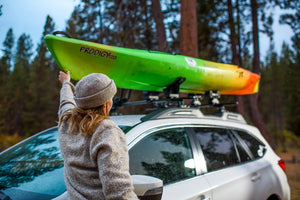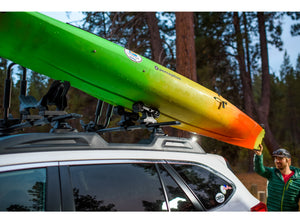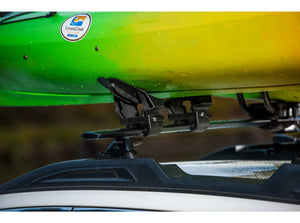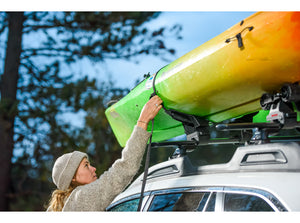 Product Details
Installation
Accessories
Spare Parts
DeckHand
Product Details
Includes one set of mounts– combine with HandRoll or an additional DeckHand to complete the set
Felt-padding provides easy loading and excellent boat protection
Oversized cradle protects the boat and conforms to a variety of hull shapes
Universal mounting hardware fits most roof racks
Easy tool-free installation lets you quickly mount, load and go
Locks to roof rack with SKS Lock Cores (sold separately)

Heavy-Duty Straps and Bow and Stern Tie-Downs included (HoodAnchor, sold separately, is required for vehicles with no attatchment points for Bow and Stern Tie-Downs)




Product Specs
Weight: 3.50 lbs.
Dimensions: L 7.50 in x W 8.00 in x H 9.00 in
Minimum Crossbar Spread 24.00in
Product Features Video
DeckHand
Installation Video
Add Accessories to Your Rack
Don't Worry, We Have A Spare
Bring back TLCs!
As some mentioned felt comes undone. Hard plastic scratched by fiberglass boats:(
TLCs were sooo much better. Please bring them back and get them to work with HD bars.
Plastic deforms over time
We use four pairs of Deckhands to secure our two lake kayaks on top of our pickup truck. The kayaks are mounted year round as we RV full-time. After two years, we've noted the plastic has begun to deform. Additionally, despite our best efforts, the kayaks tend to twist in the saddles thereby not laying flat. We're now shopping for another way to ensure the kayaks remain firmly in place.
Felt Failure
Great product but felt pass don't stay on. I have had mine for a couple of months and the adhesive on the felt pass doesn't stick anymore. Need to upgrade the adhesive.