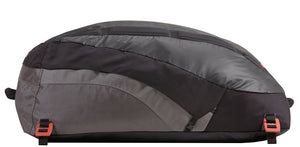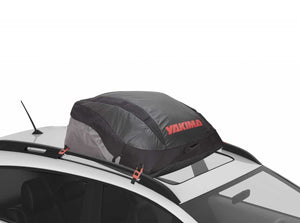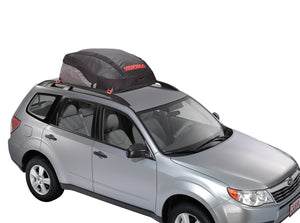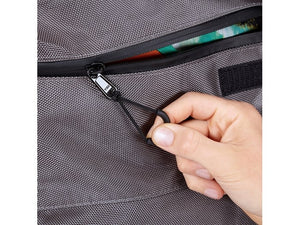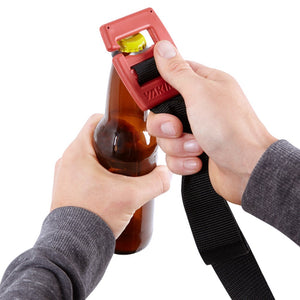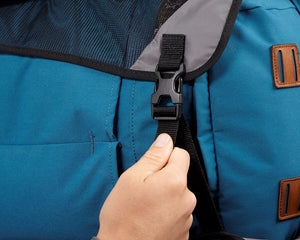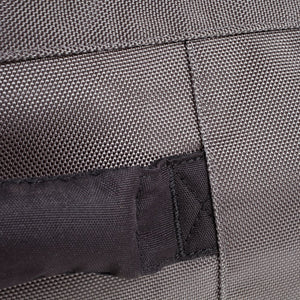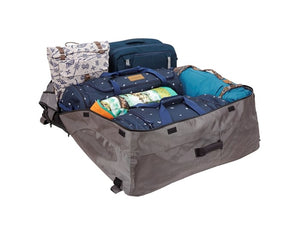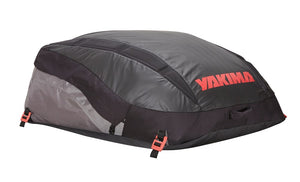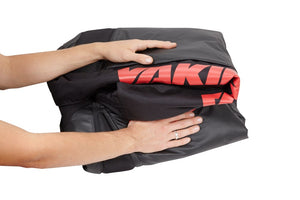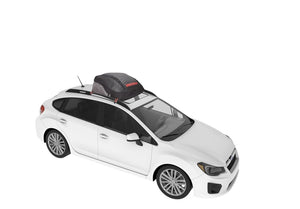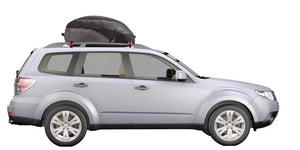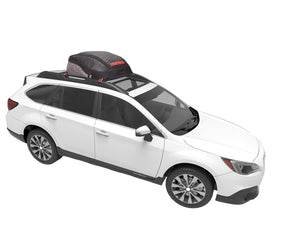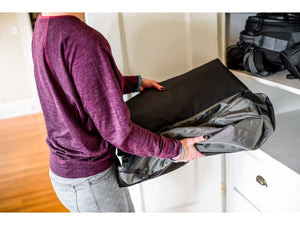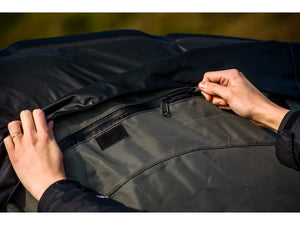 Product Details
Installation
Accessories
Spare Parts
CARGOPACK
Product Details
Secures to vehicles with or without roof racks
Constructed with watertight, sealed seams to block out moisture
Durable and water-resistant construction protects gear from the elements
High-quality, heavy-duty ballistic nylon protects vehicle roof
Foam molded panels for added structure
Adjustable straps compress and stabilize bag for improved aerodynamics
Easy to install, remove and store when not in use
Adds an additional 16 cubic feet of storage to your vehicle.
Product Specs
Weight: 8.50 lbs.
Dimensions: L 44.00 in x W 36.00 in x H 17.00 in
Product Features Video
CARGOPACK
Installation Details
No Assembly Required
5 Minute Install
Resources / Manuals
Installation Video
Add Accessories to Your Rack
Don't Worry, We Have A Spare
Nice, but nowhere near water resistant.
Holds a lot, and does so securely. HOWEVER, one light to moderate rain of 20 minutes while driving and the contents were soaked. Every seam leaked, water soaked our sleeping bags, duffel bags, and the few items that were just in the carrier on day two of a seven day trip. Water was laying in the bottom. I didn't expect waterproof since it wasn't advertised as such, but with all their details of water resistant seams and that's what leaked, VERY disappointing to have so much so wet in the amount of rain it faced.
Sadly does not fit between bars of Baseline Roof rack
Excellent material, easy to install, however does not fit with Baseline Roof rack system. It is larger than the space between the bars of the rack. The directions say not to install it on top of the bars, so it doesnt fit with my car's existing Yakima Roof rack system. Was so excited to use this last weekend for a big camping/kayaking trip.
Not As Advertised
Pros: great room, easy to close and open, easy to attach to roof. Cons: NOT water resistant Do not assume this will handle any weather whatsoever. I just lost about $300 of clothing to mildew due to rainwater that made it through the sealed bag. Not a happy man right now.