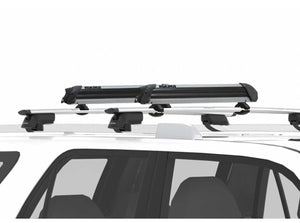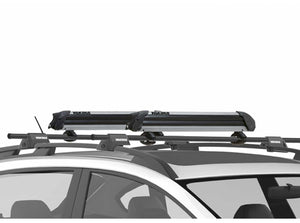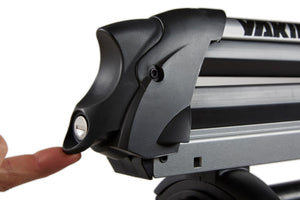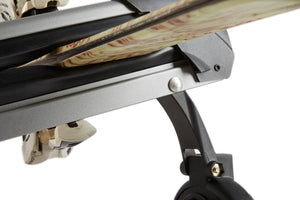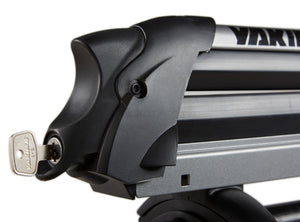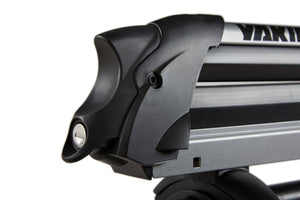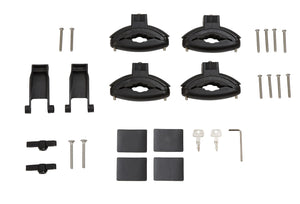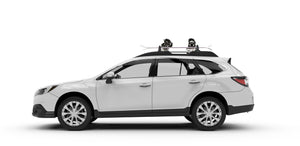 Product Details
Installation
Accessories
Spare Parts
Big PowderHound (w/locks)
Product Details
Universal hardware fits rack systems with Yakima round, square, factory and aerodynamic crossbars
PowderHound holds up to 4 pairs of skis or 2 snowboards, Big PowderHounds holds up to 6 pairs of skis or 4 snowboards
SKS Locks included; locks rack and skis/boards
Product Specs
Weight: 7.60 lbs.
Dimensions: L 30.00 in x W 2.75 in x H 4.25 in
Minimum Crossbar Spread 12.00in
Maximum Crossbar Spread 36.00in
Product Features Video
Big PowderHound (w/locks)
Installation Details
No Assembly Required
10 Minute Install
Resources / Manuals
Installation Video
Add Accessories to Your Rack
Don't Worry, We Have A Spare
Yakima stuff is pe=retty darn good
I have used as many Yakima products as they have made, always happy, pricey, but when you are done, you can always sell them and get your money back (well,,some of it). They are way better than Thule. Thanks Yakima.
Needs work
Overall this is an OK rack that has served me fine. However, the locks tend to get stuck, which is irritating at times. More problematic are the springs. One of which, in my case, rusted out and abraded away the plastic pin that holds the rack together. This caused the pin to shear and turning the entire rack into garbage. If not for their warranty (which I hope they honor) I wouldn't feel great about the purchase.
Like 'em
Overall, works very well. Bit difficult to put on because of the tilt and not having help, but still able to put it on within 20min easily. There is a whistling noise from the wind that I hadn't noticed before, but nothing damaging at all. Putting my board up is very fast and easy. Holds very well. No problems at all.
Big Powderhounds Bark and Whistle
The locks should be pre-installed. The point of attachment to the car's rails is way too difficult to assemble and more difficult to disassemble. My ski holders for my Subaru are much easier to install and remove.
AWESOME RACK
This rack is awesome. I have not only used it for ski's and snowboards but for fishing poles as well. On several trips, i was able to fit 4 pairs of ski's (2 pairs are fat powder skis) and a snowboard on it at the same time. it took a little extra effort to click it down but it surpassed my expectations by far. If you arent able to fit more than 3 pairs, you are doing something wrong.
Robust design - corrosion resistant
Installed on 2012 Subarau Impreza Sport with factory crossbars. Adequate clearance out of the box for board and ski bindings. Fit within available width for factory rails. Easy to operate open/close mechanism.
Great Rack
I carry multiple snowboards with Flow bindings and I am able to carry 3 boards with the raise option. Very simple to use and secure on the car we carry them on.