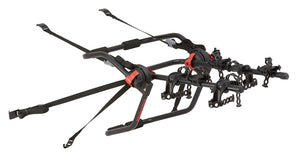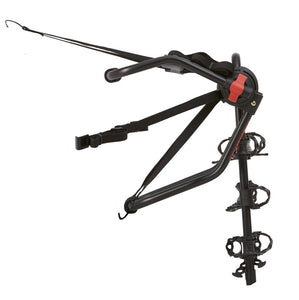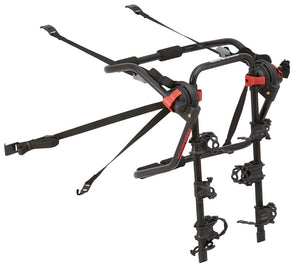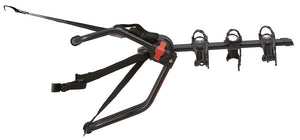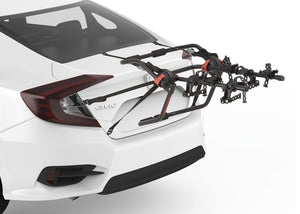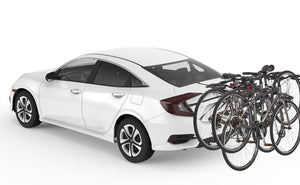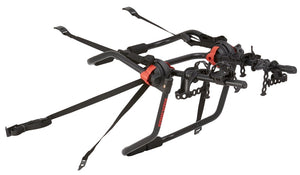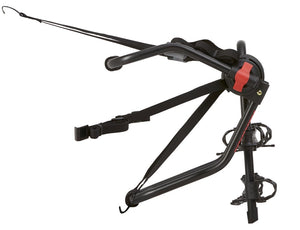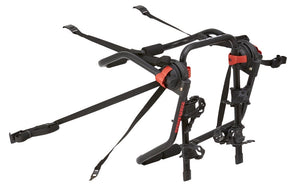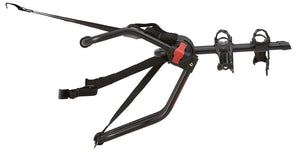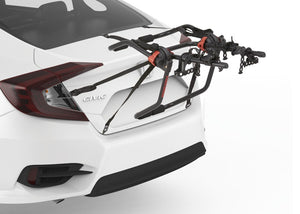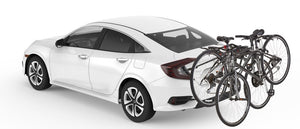 Product Details
Installation
Accessories
Spare Parts
HangOut 3 Bike
Product Details
QuickTrigger™ hub system makes install easy and fast
Integrated StableCradles™ hold bikes firmly in place
Padded feet and coated metal buckles protect your vehicle
Available in two bike carrying capacities
Arms fold for compact storage
Product Specs
Weight: 14.20 lbs.
Dimensions: L 27.00 in x W 22.00 in x H 23.00 in
Product Features Video
HangOut 3 Bike
Installation Details
No Assembly Required
30 Minute Install
Resources / Manuals
Installation Video
Add Accessories to Your Rack
Don't Worry, We Have A Spare
Very Nice
I didn't know what to expect because I've only had a hitch mounted rack in the past. This rack is super sturdy and easy to set up and take down. I currently use it on a Mazda CX3 hatchback and it fits safely and hassle free. I'm very pleased with this rack!!
GREAT PRODUCT
I've had this model for about 13 years and have not had any issues, until now and that's only replacing the rubber pads that support the bar from touching the car.
Best for the money
I love this rack so far. It fits my Lincoln, my wife's Pontiac and even our rental Subaru last summer. The only downside to the rack is the brackets that you set the bikes frame on are able to move. This is a good thing when there are no bikes on it and you are trying to adjust where along the bar you want the bike to be. But when the vehicle is in motion, the air comes over the car and begins to push the bike closest to the car out away from the car and the brackets begin to slide out towards the other bike at the end of the bars. I solved this by using a strap to tie the top tube of my bike to the actual frame of the rack so it can't move, but before I discivered the issue my bike slid all the way to my wive's bike last year on our road trip and her pedals began to rub my bike frame and chipped away the paint.
Not bag but
So far so good...rubber bands that keep the straps from flapping broke after 2 uses..the bike holding brackets slidw a little so recheck sometimes..overall good..