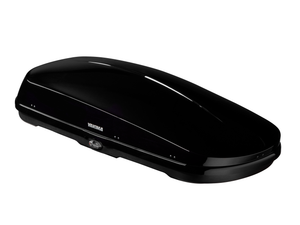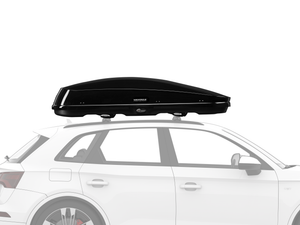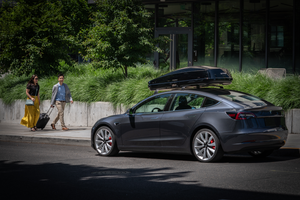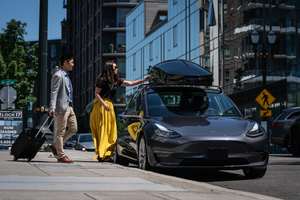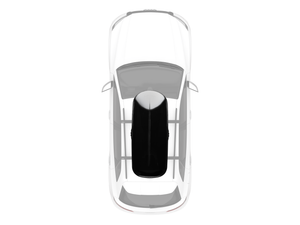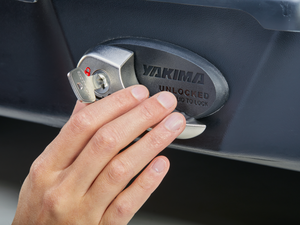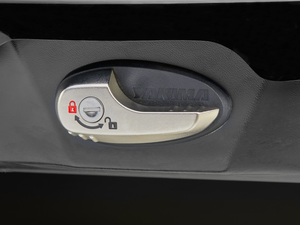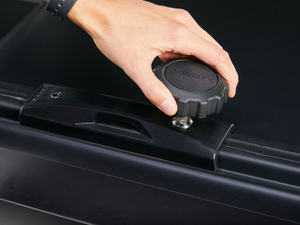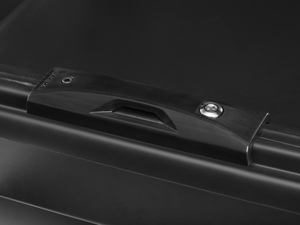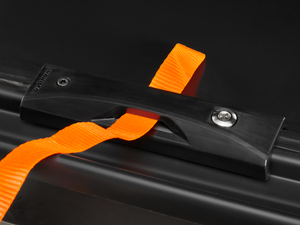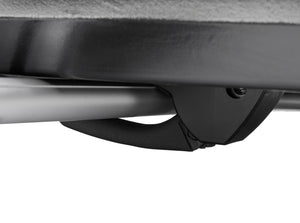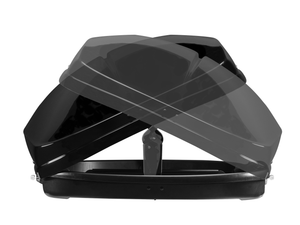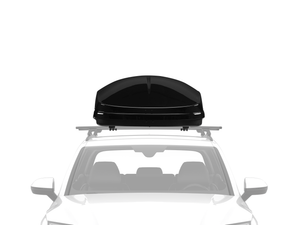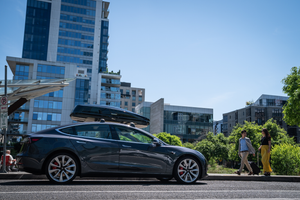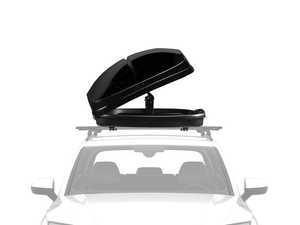 Product Details
Installation
Accessories
Spare Parts
GrandTour 16
Product Details
16 cubic feet of cargo space
Removable torque limiting knob ensures a safe and secure installation
Market-leading internal usable space with an unobstructed flattened floor provides more space for your gear
Universal mounting hardware fits all Yakima StreamLine™ crossbars and factory or aerodynamic crossbars
Optimized hatch clearance for better vehicle fit
Internal lid stiffeners for durability and easy open and close
Dual-sided opening for easy access on either side of your vehicle
Integrated interior tie-down points
SKS Locks included for added security
Distinctive automotive badging
Hauls gear for up to 3 campers; fits snowboards and skis up to 185cm
Made in the USA
Yakima cannot ship the GrandTour 16 to Alaska or Hawaii – please contact a local dealer.


Product Specs
Weight: 51.50 lbs.
Dimensions: L 79.00 in x W 35.00 in x H 18.00 in
Minimum Crossbar Spread 24.00in
Maximum Crossbar Spread 36.00in
Product Features Video
GrandTour 16
Installation Video
Add Accessories to Your Rack
Don't Worry, We Have A Spare
Two Winters and Loving it!
This is by far the best cargo box we have ever owned. First of all, it looks amazing on our VW Alltrack. Super easy install and very quiet - barely notice the roof box is there on the highway. It is actually so quiet that we rock it all summer and store beach chairs, our toddler's strider bike, etc. up there. We are mostly in love with how easy it is to open/close compared to the Thule we used to own. It also fits a TON of stuff. We usually pack it with 2-3 pairs of adult skis, 2 pairs of kids skis, poles, and if we are on a longer road trip to a ski area, boots, etc. It has served us well for two winters now and we hope it will last many years to come!
Perfect So Far
Just back from 4 days in the Catskills. Love everything about it so far: super easy to mount, holds a ton of stuff, and looks great. One thing that would make life easier is a detailed diagram showing the dimension of the box at different points along its length. Loading it can be a challenge because the shape makes it difficult to identify which piece of cargo is preventing it from closing. The OCD in me wants to buy different sized duffle bags to fit along the length of the box. It's a minor quibble, but definitely pay attention to the shape and pack the box accordingly. I was considering cheaper alternatives but I'm really glad I decided on the Grand Tour 16. Oh and it fits perfectly on an Outback with room to raise the rear hatch fully. It's really a game changer for my wife and our two big dogs. Thanks, Yakima.
Nice Cargo Box!
The GrandTour 16 is a very nice cargo box, super easy to install!. It is very large and does require two people to get it on the roof initially, then one person can easily mount it to the cross bars. Mine is on a 2012 Honda Odyssey. My only concern is that the shiny finish will easily scratch or dull over time. The GrandTour 16, while not cheap, looks and feels like a quality product. It can hold a pretty decent amount of gear. For the price, I wish it came with two tie down straps (bought two at Home Depot for $8) for the inside. I hear zero wind noise and the box stays solid in place on my roof. I can't wait to take it on a long road trip. Another quality Yakima product for sure.