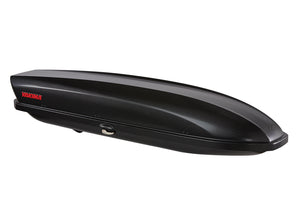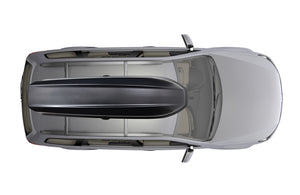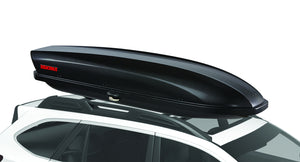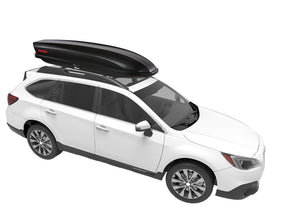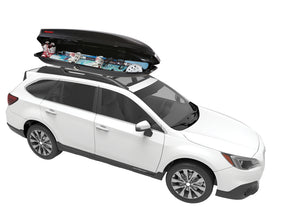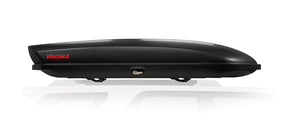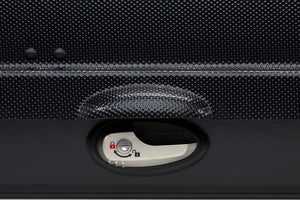 Product Details
Installation
Accessories
Spare Parts
SkyBox 12 Carbonite
Product Details
Sleek, aerodynamic Carbonite textured lid
No assembly required
Tool-free installation/removal from vehicle
Universal mounting hardware fits all Yakima StreamLine™ crossbars and factory or aerodynamic crossbars
Designed with internal lid stiffeners for durability and easy open and close
SuperLatch™ security ensures your lid is secure to its base, and your gear is safe
Dual-sided opening for easy access on either side of your vehicle
Tapered design reduces hatch interference
Available in five sizes: Lo, 12, 16, 18, and 21 cubic feet
Hauls gear for up to 3 campers; fits snowboards and skis up to 215cm
Made in the USA with up to 80% recycled material
SKS Locks included
Minimum and maximum crossbar spreads: 24" – 42"
Yakima cannot ship the SkyBox 12 Carbonite to Alaska or Hawaii – please contact a local dealer.
WARNING for California Consumers
Product Specs
Weight: 41.00 lbs.
Dimensions: L 92.00 in x W 24.00 in x H 16.00 in
Minimum Crossbar Spread 24.00in
Maximum Crossbar Spread 42.00in
Product Features Video
SkyBox 12 Carbonite
Installation Details
No Assembly Required
10 Minute Install
Resources / Manuals
Installation Video
Add Accessories to Your Rack
Don't Worry, We Have A Spare
Best Option for Paddlers
I absolutely love this cargo box! I was looking for a box that could accommodate both gear and a kayak or 2 (with the JayLow and wide enough bars). After 4 months of the box living on my '08 Scion XB and driving my daily commute I have not seen a difference in my gas mileage. This box has been a great piece of gear to carry all the necessary accoutrements for me, my partner and the dog for all our adventures!
Great Buy!
Great fit on my '14 XV Crosstrek, can load it with plenty of stuff... not much trunk room with 3 kids! It has it's permanent home on the roof, it gets used all year round! Easy to install, easy to access, and great to hide stuff from the kids!
Holds all my gear. Opens from both sides
Great cargo box. Love that it can open from either side. Allows easy access to all my gear. Carbon adds a touch of style.
Great box
Awesome box. Fits perfectly on my 97 Subaru Wagon, Legacy with my Thule bars and stock railing. The plastic lines that come stock with the Subaru on the roof affected where the box sat, but only because my Thule bars are attached with U-bolts and sit lower than most racks. The box fits all of my whitewater rafting paddles, kayak paddles, 2 snowboards, as well as tents and bulky sleeping bags and a large backpack. Stores nicely when not in use.
Product and Support are Excellent
The SkyBox 12 held much more than I was expecting. I previously used a box similar in length and width, but with lower profile. The profile on the SkyBox 12 allowed for a lot of gear, but was not too tall. There are convenient tie down hooks on the interior which are great for holding stuff in place. I share this box with my neighbor. The mounts are easily and quickly adjusted with no tools making it very simple to swap between cars. Both cars use factory racks and the mounts worked very well with the factory systems. Opening on both sides is very useful.
Skybox impresses
Excellent construction, easy to install. Only bummer is that it needs a centimeter more adjustment forward so that it doesn't rub on my rear lift door on my Jeep Grand Cherokee. Some modification my be needed.