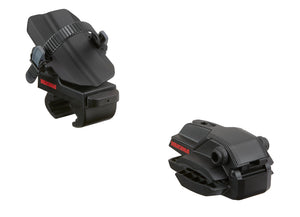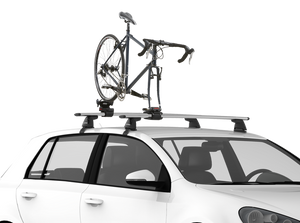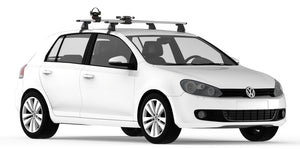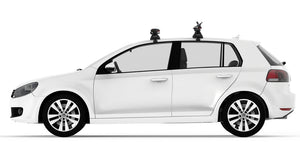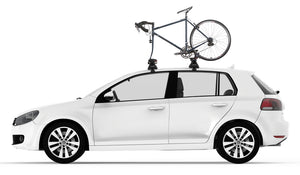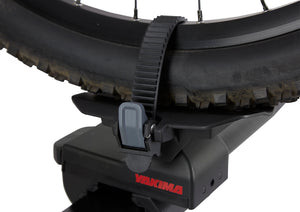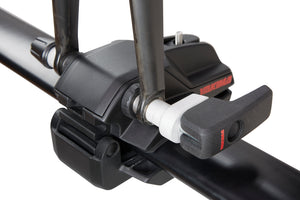 Product Details
Installation
Accessories
Spare Parts
ForkChop
Product Details
Securely carries a variety of bike styles with no frame contact
Interchangeable inserts work with most axle configurations including quick release (9 mm) and thru-axles (12 x 100 mm, 15 x 100 mm, 15 x 110 mm, 15 x 135/142/150mm)
Split design gives a minimalist appearance and creates increased functionality when used with cargo baskets
Tool-free, universal mounting hardware fits most roof racks
Fully assembled out-of-the box
Thru-axle skewers not included. Works with your bike's thru-axle
Optional Fat Bike QR Locking Skewer makes the rack compatible with 9mm x 135 mm fat bikes. (sold separately)
Add SKS locks (1, sold separately) to the included 9mm QR Locking Skewer to secure your bike to the rack and the rack to the vehicle
Accommodates bike wheelbases up to 50"

Crossbar spread must be ±10" of your bike wheelbase for proper use
Product Specs
Weight: 3.50 lbs.
Dimensions: L 7.00 in x W 5.00 in x H 3.50 in
Minimum Crossbar Spread 32.00in
Maximum Crossbar Spread 50.00in
Product Features Video
ForkChop
Installation Details
Some Assembly Required
10 Minute Install
Resources / Manuals
Installation Video
Add Accessories to Your Rack
Don't Worry, We Have A Spare
Can't lock Mountain Bikes
This is an easy way to mount your bike on the roof if you already have the rails. My only complaint is that the included skewer that locks your bike and the product to the rack won't work for Mt Bikes. Lock works great for road bikes. They should offer an accessory for all axle types so you can secure your bike. They currently only offer an accessory skewer for fat tire bikes.
Free bikes for anyone!
While the forkchop does work with through axle bikes, they conveniently forget to mention that the only lock on here is on their skewer, so there is no way to lock your through axle bike to this rack, rendering it essentially useless for me. Will be returning it.
Amazingly Easy to Use!
These are my first bike mounts and I couldn't believe how easy these are to install and use. I have the Jaylows for kayaking and the forkchops live up to the quality and ease of use as those did. The QR skewers are easy to use and secure my bikes with no issues. The rear wheel mounts are great as they adjust automatically between my wife's bike and mine since they are different sizes. Yakima makes such great products and it's just amazing how these are crafted and work with such ease.