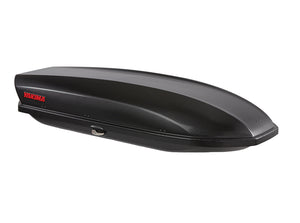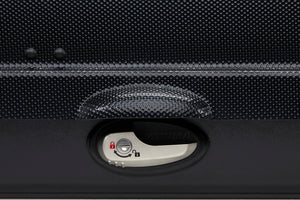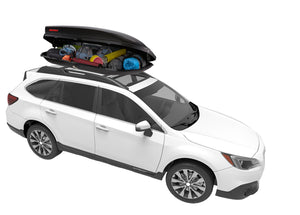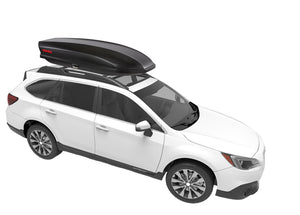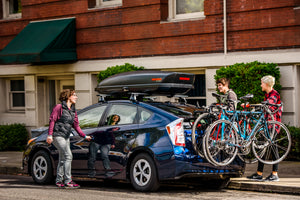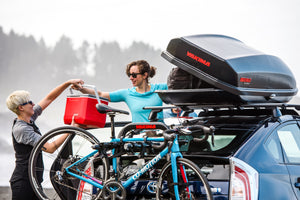 Product Details
Installation
Accessories
Spare Parts
SkyBox 16 Carbonite
Product Details
Sleek, aerodynamic Carbonite textured lid
No assembly required
Tool-free installation/removal from vehicle
Universal mounting hardware fits all Yakima StreamLine™ crossbars and factory or aerodynamic crossbars
Designed with internal lid stiffeners for durability and easy open and close
SuperLatch™ security ensures your lid is secure to its base, and your gear is safe
Dual-sided opening for easy access on either side of your vehicle
Tapered design reduces hatch interference
Available in five sizes: Lo, 12, 16, 18, and 21 cubic feet
Hauls gear for up to 3 campers; fits snowboards and skis up to 185cm
Made in the USA with up to 80% recycled material
SKS Locks included
Minimum and maximum crossbar spreads: 24" – 36"
Yakima cannot ship the SkyBox 16 Carbonite to Alaska or Hawaii – please contact a local dealer.
WARNING for California Consumers
Product Specs
Weight: 47.00 lbs.
Dimensions: L 81.00 in x W 36.00 in x H 15.00 in
Minimum Crossbar Spread 24.00in
Maximum Crossbar Spread 34.50in
Product Features Video
SkyBox 16 Carbonite
Installation Details
No Assembly Required
10 Minute Install
Installation Video
Add Accessories to Your Rack
Don't Worry, We Have A Spare
Leaks like crazy, buyer beware!
My twice used Skybox 16 leaks like crazy even when the car is sitting stationary in the rain. I contacted Yakima support and this was their response: "Our SkyBox's are considered water-resistant, and are not fully water proof. In heavy rains, moisture will likely seep through some of the box rivets. You might consider using placing silicone on the inside of the box rivets, and that may alleviate some of the leakage you are experiencing. Finally, we recommend that all items that you do not want to get wet while stored in the box be placed in a dry bag." I haven't heard about this with Thule boxes. Buyer beware!
Looks great and very strong
After taking the cargo box on a long road windy trip it held on with no issues . Has plenty of space and the locks help it stay closed . Very easy to install . As far as the wind noise , it wasn't too bad u just have to learn to adjust to the sound. Nothing too crazy loud tho . Anyways , u can fit lots of stuff inside although I do recommend either adding a rubber mat and some tie downs to minimize movement . Looking forward to more trips with this cargo box .
Stronger than a parking garage!
I already loved this box because it perfectly fits my 5'8" Hydrofoil board along with a few other items. (As other reviewers have mentioned, the actual key and lock system is less than ideal) But on my last vacation, my wife had to take my daughter to the emergency room and forgot the box was up there. It did a number on the parking garage, but the box itself was not dented and was not even rough where it had rubbed up against the concrete! The parking attendant was very impressed. Not with the driving. But with the Yakima SkyBox!
TESLA MODEL 3 LONG RANGE 2021 INSTALLATION
Getting ready to tote this roof box across country from Florida to Idaho. We used the Tesla OEM cross bars which we believe are made by Yakima as a roll up tape measure that comes with the Tesla kit is labeled Yakima. Of course the Yakima box works perfectly fine. People recommend the 12 or 16 skybox so I went with the bigger. I would have went to the 18 but worried maybe too big with the added length. Not sure how bad this will hit our range but we are about to find out. My guess is 15-20% we shall see!
Sleek box with opening/locking issues
Sleek box. Easy to install. Holds lots of gear. Locking system is a bit suspect. Spontaneously popped open on the Jersey Turnpike and I lost a piece of luggage. Happened again on another trip. Granted we were traveling at 75 mph into 50 mph headwind, so in essence 125 mph wind. That said, it is not reliable and I now reinforce with a strap. The bidirectional opening system is also pretty slick for getting stuff out of either side. The system is made so that only one side opens at a time as you have to lock it and pull the key to open the other side with the same key. That said, occasionally other side pops open spontaneously resulting in both sides being open and the top flopping around like a fish. Difficult to get back together. Overall, I like the box but I'm not sold on the locking mechanism.
Hi Ken - I'm sorry to hear about your troubles. Feel free to contact our Customer Service department and we can try to get that fixed for you!
Excellent
Absolutely love this Sky Box 16. Have it now for over 5 years and is holding very well. Plenty of space for skiing trip for 4 people , camping, traveling..... I higly recommended, no regrets. Great product!
So good
I've had this box for 4+ years. It shows no sign of wear and tear. Install is a one man job. It swallows Skis, pop up tents, camping gear, duffel bags, etc. Even if we don't have a ton of gear with us, it's nice to load it up and have more space in the car. It rides on our car most of the time with no noticeable affect of MPG.
Great warranty.
I originally bought the YAKIMA SpaceCadet in July 2008. It worked well for 13 years until the plastic, one of the hinges was attached to, cracked. I reported this, along with photos and proof of purchase, to Yakima and received an automated response indicating that a human response would be delayed due to a large backlog. Two months later I received an e-mail saying that a replacement had been ordered but would be another 2 months due to being backordered. A little over a week later the replacement actually arrived and was an upgrade to a Skybox 16 Carbonite. Very happy. Beyond the initial delay the only negative was the ad stuck to the Skybox. It's been very difficult to remove.
Perfect addition to our Outback Wilderness!!
The Carbonite 16 is just the right size for our Subaru Outback, and combined with the Timberline Rack, makes for a system that isn't overly tall. Install was a snap. 10/10 will continue buying Yakima products
Excellent Product (wish more modularity though)
This is a solid piece of kit. I wish Yakima made it more modular for overlanding, more compatible with aftermarket modular roof racks (ie. Prinsu, UpTop Bravo and Alpha). Meaning if they could somehow mfg. the replacements mounting brackets with something that would allow us to attach it, possible via screws, to the slide rails that would be fantastic. On that note, this is a tried and true work horse for our family and saves tons of cabin and storage space inside our 4Runner.