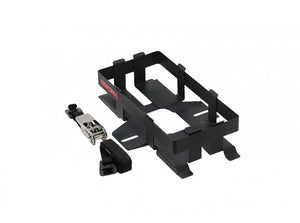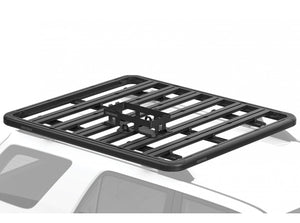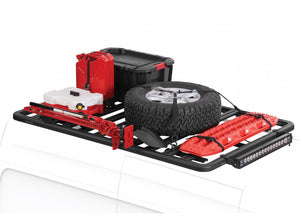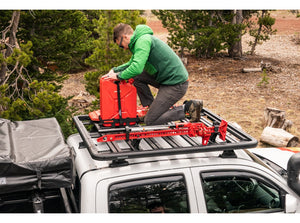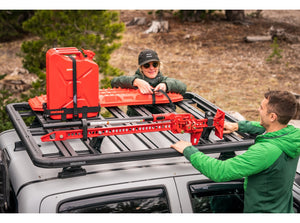 Product Details
Installation
Accessories
Spare Parts
LockNLoad Jerry Can Holder
Product Details
Holds 1 full 10L or 20L jerry water/fuel can made of metal or plastic, up to 45 lbs./25 kg.
Includes heavy-duty hook straps with steel ratchets, cast-steel eyelets, and a durable black-zinc coating.
Easily installs in minutes anywhere on the LockNLoad® platform rack and most other T-slot equipped platforms, with an included 5 mm wrench.
Designed and thoroughly tested in the rugged Australian Outback to meet Yakima's new Off-Road Rated standards.
Product Specs
Weight: 8.00 lbs.
Dimensions: L 14.00 in x W 7.50 in x H 4.25 in
Product Features Video
LockNLoad Jerry Can Holder
Installation Video
Add Accessories to Your Rack
Don't Worry, We Have A Spare
Too tall
Well engineered but silly design. You can only mount jerry can standing up. Should allow you to mount laying down. A two can version with cans laying would be even better.