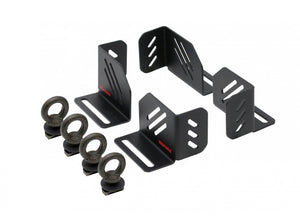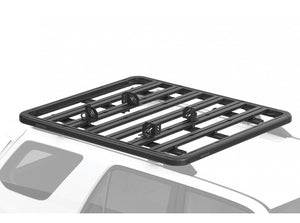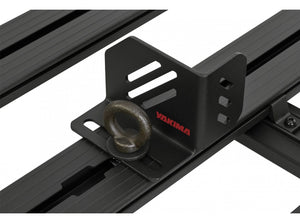 Product Details
Installation
Accessories
Spare Parts
LockNLoad Corner Brackets
Product Details
Secures hard-shelled containers up to 3' tall and 110 lbs./50 kg.
Heavy-duty stamped-steel construction, with a durable black-zinc coating.
Easily installs in minutes on the LockNLoad™ platform rack and most other T-slot equipped platforms.
Designed and thoroughly tested in the rugged Australian Outback to meet Yakima's new Off-Road Rated standards.
Packaged as a set of 4 brackets, easily pairs with our Heavy-Duty Tie Down Straps (sold separately).
Limited Lifetime Warranty.
Product Specs
Weight: 5.00 lbs.
Dimensions: L 4.50 in x W 4.00 in x H 3.75 in
Product Features Video
LockNLoad Corner Brackets
Installation Video
Add Accessories to Your Rack
Don't Worry, We Have A Spare
Works well, very secure.
Works well, very secure. Bit overpriced for what it is but picked up on sale which made a difference. Got way to secure cooler or square storage boxes to rack.