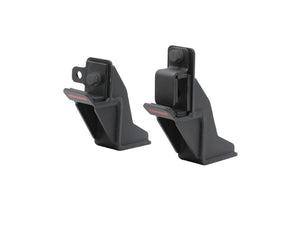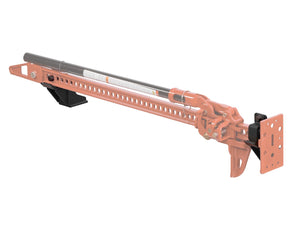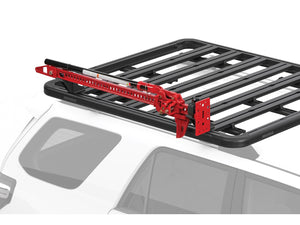 Product Details
Installation
Accessories
Spare Parts
High Lift Jack Holder
Product Details
Securely carries 1 high-lift jack with a 50 mm steel standard bar up to 35 lbs.
Heavy-duty stamped steel construction, with a durable black-zinc coating.
Fits the LockNLoad™ platform rack and most other brands of T-slot equipped platforms.
Installs in minutes with an included 5 mm wrench.
Designed and thoroughly tested in the rugged Australian Outback to meet Yakima's new Off-Road Rated standards.
Add your own padlock to the integrated lock loop for greater security.
Limited Lifetime Warranty.
Product Specs
Weight: 6.50 lbs.
Dimensions: L 7.00 in x W 3.00 in x H 8.00 in
Product Features Video
High Lift Jack Holder
Installation Video
Add Accessories to Your Rack
Don't Worry, We Have A Spare