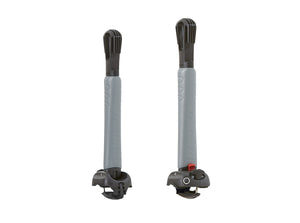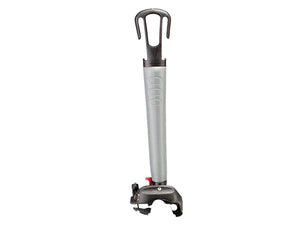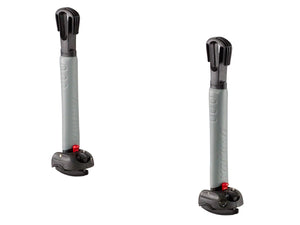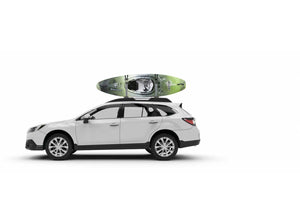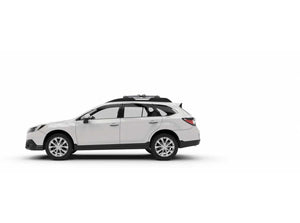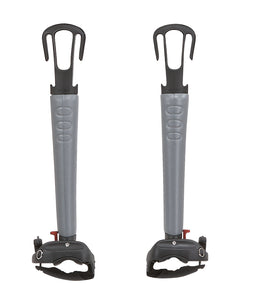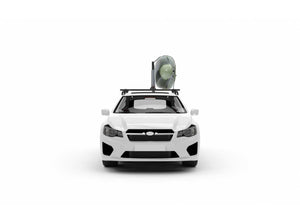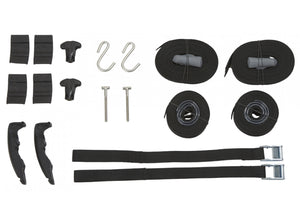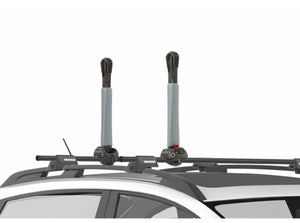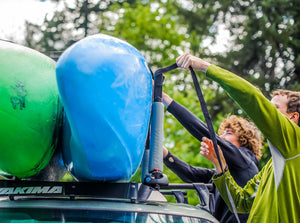 Product Details
Installation
Accessories
Spare Parts
BigStack
Product Details
Folds down when not in use for better aerodynamics and easier access to your garage
Universal built-in hardware fits round, square, factory and aerodynamic crossbars right out of the box. Optimized for aerodynamic bars.
Top-of-the-line Hullguard™ padding keeps your boat protected during transport
SteelCore™ construction uses a steel tube frame for superior strength
AnchorHead™ tie down feature makes it easy to manage straps with multiple kayaks

Heavy-Duty Straps and Bow and Stern Tie-Downs included (HoodAnchor, sold separately, is required for vehicles with no attatchment points for Bow and Stern Tie-Downs)



Premium heavy-duty straps with coated metal buckles protect boat and vehicle
Great for carrying multiple whitewater boats
Lockable with SKS Lock Cores (sold separately)
Minimum crossbar spreads of 24" or more
Product Specs
Weight: 7.20 lbs.
Dimensions: L 6.00 in x W 5.00 in x H 22.00 in
Minimum Crossbar Spread 24.00in
Product Features Video
BigStack
Installation Details
No Assembly Required
10 Minute Install
Resources / Manuals
Installation Video
Add Accessories to Your Rack
Don't Worry, We Have A Spare
Held tight!
We recently purchased four sit on top kayaks and were very excited to take them on vacation with us. We loaded up our Durango with all our stuff and the kayaks strapped to roof with our brand new BIGSTACK. First time we have used it. We end up driving through some of the craziest winds! It was blow at 40 mph and gusting up to 60 mph, this was during spring break week in Indiana to South Carolina. But the BIGSTACK held them tight and had no issues with kayak traveling. Have used it several times since then in a lot less wind! Great product!
bigstack works
I've had this for a couple years now, works great! put it on a 2013 naked roof Equinox. 60 inch bars with Q towers. I have had 4 kayaks on it many times, 3+ hour road trips, including 65-70 mph highway. I suggest following the instructions - the way you wrap the kayaks to the bigstack and spacing of the Q towers. I marked my roof with nail polish, so it was easy mount next time. Also love the straps that have rubber coated buckles, its a must when you toss the buckle around on your ride. I have loaded the racks, 4 boats, by myself, no issues. When I know I'm going on a highway, I use the bow line secured under the hood - doesn't scratch my hood, and keeps the boats steady.
Stackers
For whitewater boating, the Bigstack is the only accessory I would buy. The cradle systems take up too much space (which means you can only fit 2 kayaks on top) and the regular stackers don't have loops, so your cam straps always slip off when you're trying to load. The Bigstack also has a pad which is nice if you are concerned about oil-canning you boat. With similar products, I have been able to put 8 boats on the top of a toyota corolla (*note* Q-towers are not rated for that kind of weight).
Easy to Install
I needed a way to transport multiple kayaks on our Equinox and after I looked at my options decided to go with the BigStack. I was very nervous the first time I used it but the instructions for installation were a breeze and it's worked wonderfully every time. The kayaks stay secure and I love that the rack folds down when not in use. I really like that the instructions included a method for routing the straps back under the kayak and around the base of the stacks themselves, this makes it effective when used for only transporting a single kayak instead of the three that we normally load. I normally don't write reviews but am very pleased with this product.