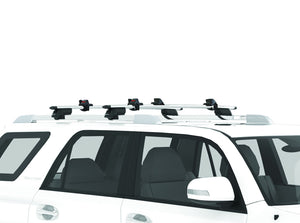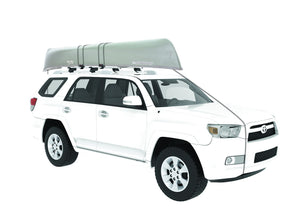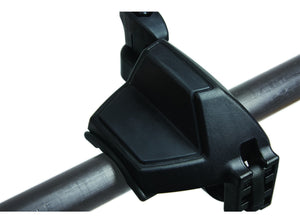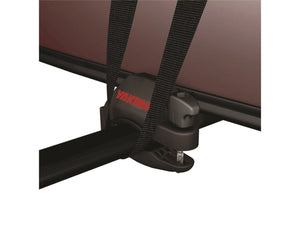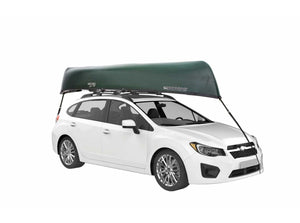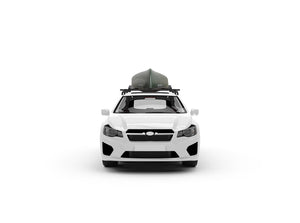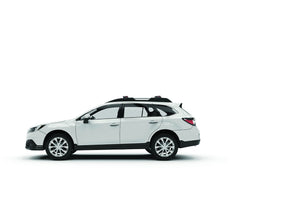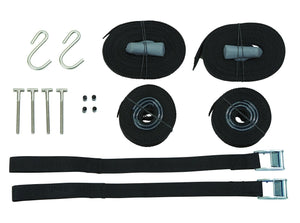 Product Details
Installation
Accessories
Spare Parts
KeelOver
Product Details
Universal design attaches to round, square, aerodynamic and factory bars with a single tightening knob

Heavy-Duty Straps and Bow and Stern Tie-Downs included (HoodAnchor, sold separately, is required for vehicles with no attatchment points for Bow and Stern Tie-Downs)



Durable over-molded rubber cushions the canoe gunwale while providing stability
Simple, tool-fee installation and assembly within minutes of opening the box
Dual bolts included to ensure an integrated fit to vehicle
Rubber padding protects your crossbars from damage or corrosion
Product Specs
Weight: 3.50 lbs.
Dimensions: L 14.00 in x W 7.50 in x H 3.25 in
Minimum Crossbar Spread 24.00in
Product Features Video
KeelOver
Installation Details
No Assembly Required
10 Minute Install
Resources / Manuals
Installation Video
Add Accessories to Your Rack
Don't Worry, We Have A Spare
Solid
I bought this to haul a 19 foot canoe on the roof of a VW Golf, which is only 14 feet long, so I need it to be solid. It's impressive how well the feet hold the canoe in place; I saw almost no vibration, and certainly no movement, in the boat once secured. I only gave it four stars for quality because unlike the pictures above, my Keelover came with plastic buckles on the bow/stern straps instead of the metal cams. I don't know how or why, but it means that I'm not using those straps. I bought a proper 12' metal cam strap for the bow and am not tying down the stern for now. I've never seen a setup relying on a plastic buckle for this, and can only imagine that Yakima recently realized what a bad idea this is and updated the product to include metal cam straps. Nevertheless, the feet are fantastic, and the main straps are really nice too, with the (metal) cams inside a well-designed rubber casing to protect the canoe. I'd buy the kit again, but the value of having crap bow/stern straps in the box is nil.
Solid
Great for hybrid kayaks too. I use the Keelover to transport my Native Ultimate FX12.
Solid
Can't imagine a better way to secure my kayak. I have a Native Ultimate FX12, which is very canoe-like and needs to travel on its gunnels. These are perfect; they totally eliminate side to side and front to back motion, have hard rubber pads to protect the boat, and are extremely low profile. My kayak hugs the roof line and doesn't catch a lot of air. Very well made.
Too Narrow for my Canoe
These are really nice rubber grippy feeling, so if your boat fits you'll love them. They'll keep it snug and unmarked. If your boat is wide, just check your measurements. I went to load up my new Discovery Sport 15 square back canoe from Old Town at the store only to discover that admittedly WIDE canoe was too wide for these. I had to come back with a trailer and honestly, that worked so smoothly on the rollers, I don't know what I was thinking hoisting that boat up on top of my car. I can put the dolly wheels on it and just roll it right into the water wherever I am with no drama or effort. Also, I did not find Instructions on the straps in the box. The Installer may have misplaced them for me? In any event, if you do not know instinctively how to connect the various straps with the loop ends and where they should attach to your vehicle, have fun going on the freeway! My trailer off craigslist cost a fraction more than the Yakima Crossbars and this kit. I'll keep the crossbars, but ask for a refund on the Canoe holders. IF the Yakima braces didn't encroach so much, these would have actually worked out. Yakima. Just FYI.
Keelover Canoe Carrier
I have been using Yakima Racks for 35+ years. Very versatile. Just traded my 2008 Outback for a 2016 model. Mounting system for both the Keelover and the Basketcase work with the factory crossbars with no hassles. I love the Keelover so much that I purchased some extra stainless hex nuts and double up on each bolt to discourage anyone from borrowing mine. Can easily load my Old Town Pack by myself, and be on my way to the back bay in 10-15 minutes.