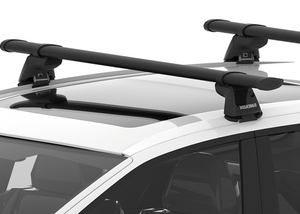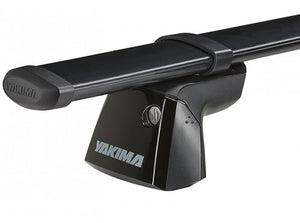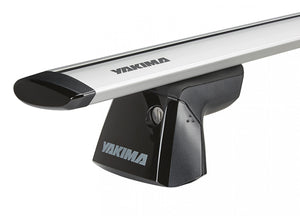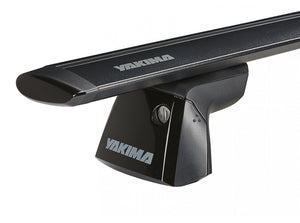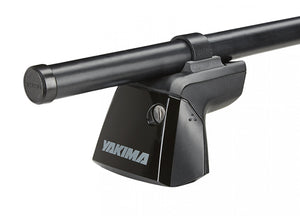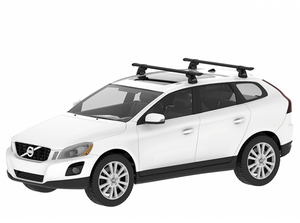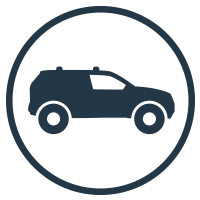 RidgeLine System
For Vehicles with flush-mounted side rails
SKU: #ridgeline-system
Regular price

Starting at $579.00
Regular price

Starting at $626.00
Roof rack system for vehicles with flush-mounted side rails. Features pitch adjustments for the perfect fit on rounded roof-lines and attaches to the vehicle with vehilce-specific RidgeClips. Works with all Yakima Crossbars. (RoundBar Requires RoundBar SL Adapter and HD Bar requires HD SL Adapter)

8000145
RidgeLine Towers (Set of Four)
245.0
339.99
https://cdn.shopify.com/s/files/1/0266/3943/3776/products/19c506b4-5618-4190-8935-5c85bb519a37.jpg
/variants/30386249728048
8000428
JetStream (Pair) Small (50") / Silver
270.0
349.99
https://cdn.shopify.com/s/files/1/0266/3943/3776/products/1_aee91664-a9b8-4095-b28d-a64e101bace8.jpg
/variants/30947596501040
8000425
JetStream (Pair) Small (50") / Black
270.0
349.99
https://cdn.shopify.com/s/files/1/0266/3943/3776/products/1_18591be3-3373-479b-aa62-a36439f7dcf6.jpg
/variants/30947596533808
8000429
JetStream (Pair) Medium (60") / Silver
270.0
349.99
https://cdn.shopify.com/s/files/1/0266/3943/3776/products/1_b7bb8b52-e4a1-479c-b0b9-9821ba8cdcb7.jpg
/variants/30947596566576
8000426
JetStream (Pair) Medium (60") / Black
270.0
349.99
https://cdn.shopify.com/s/files/1/0266/3943/3776/products/1_fdd4f418-ab3c-475c-a683-9f30bd4f4694.jpg
/variants/30947596599344
8000430
JetStream (Pair) Large (70") / Silver
270.0
349.99
https://cdn.shopify.com/s/files/1/0266/3943/3776/products/1_be384be0-0619-4dec-b586-7af2cc3ea7e1.jpg
/variants/30947596632112
8000427
JetStream (Pair) Large (70") / Black
270.0
349.99
https://cdn.shopify.com/s/files/1/0266/3943/3776/products/1_50505938-8045-4ef7-983c-dd6b9209fd24.jpg
/variants/30947596664880
8000421
CoreBar (Pair) Small (50")
200.0
279.99
https://cdn.shopify.com/s/files/1/0266/3943/3776/products/1_541e1f2d-bb64-4ff5-8306-705bc4055d46.jpg
/variants/31806438342704
8000422
CoreBar (Pair) Medium (60")
200.0
279.99
https://cdn.shopify.com/s/files/1/0266/3943/3776/products/1_e97052f9-cdf7-4619-80da-6cde73008911.jpg
/variants/32261328896048
8000423
CoreBar (Pair) Large (70")
200.0
279.99
https://cdn.shopify.com/s/files/1/0266/3943/3776/products/1_90be4ac8-8b46-4826-a33f-870c7576a499.jpg
/variants/32261333024816
8000424
CoreBar (Pair) XL (80")
199.0
259.99
https://cdn.shopify.com/s/files/1/0266/3943/3776/products/1_e97163ed-7714-4e33-9693-fd88370defa2.jpg
/variants/32261335056432
8000408
RoundBar (Pair) Small (48")
130.0
199.99
https://cdn.shopify.com/s/files/1/0266/3943/3776/files/1_0dd1cd42-37e3-43b9-a4e5-9378e88c240b.jpg
/variants/31806028185648
8000409
RoundBar (Pair) Medium (58")
130.0
199.99
https://cdn.shopify.com/s/files/1/0266/3943/3776/products/1_6e5d2c16-50fb-442b-8575-8bf42b39f5aa.jpg
/variants/32261359206448
8000410
RoundBar (Pair) Large (66")
130.0
199.99
https://cdn.shopify.com/s/files/1/0266/3943/3776/products/1_38f7b900-c98e-4d6d-9e8a-c072a471f301.jpg
/variants/32261360713776
8000411
RoundBar (Pair) XL (78")
130.0
199.99
https://cdn.shopify.com/s/files/1/0266/3943/3776/products/1_97f40d8a-c204-42c0-855b-eace400461ed.jpg
/variants/32261361991728
8000420
RoundBar (Pair) XXL (86")
179.0
194.99
https://cdn.shopify.com/s/files/1/0266/3943/3776/products/1_aa32f787-d20b-432d-983a-7c53e675c527.jpg
/variants/32261363105840
8003536
ROUNDBAR SL ADAPTER
30.0
55.99
https://cdn.shopify.com/s/files/1/0266/3943/3776/products/1_4f00d902-136d-4dad-ae18-37a5d66f1b94.jpg
/variants/30386302222384
8001156
HD Bar (Pair) Small (55")
319.0
499.99
https://cdn.shopify.com/s/files/1/0266/3943/3776/products/1_a44b7a10-adda-4887-ac45-01295aacb7b5.jpg
/variants/31700341522480
8001157
HD Bar (Pair) Medium (60")
319.0
499.99
https://cdn.shopify.com/s/files/1/0266/3943/3776/products/1_6722c384-3f2b-421e-a913-497420db9363.jpg
/variants/31700341620784
8001158
HD Bar (Pair) Large (68")
319.0
499.99
https://cdn.shopify.com/s/files/1/0266/3943/3776/products/1_37f1cd23-9642-424a-b860-ee8deee5d6fd.jpg
/variants/31700341686320
8001159
HD Bar (Pair) X-Large (78")
319.0
499.99
https://cdn.shopify.com/s/files/1/0266/3943/3776/products/1_6160edd3-09d4-4b50-b27c-c16b63d08e06.jpg
/variants/32261322375216
8003541
HD BAR SL ADAPTER
30.0
55.99
https://cdn.shopify.com/s/files/1/0266/3943/3776/products/1_49a7045a-cfe4-4e0e-b553-5b0faf4741cf.jpg
/variants/30386302353456
8006102
BaseClip 102 (B10-3)
72.0
94.99
https://cdn.shopify.com/s/files/1/0266/3943/3776/products/1_1124d582-c836-4b71-8500-b6b6179598ee.png
/variants/32241176707120
8006105
BaseClip 105 (B36-1)
72.0
94.99
https://cdn.shopify.com/s/files/1/0266/3943/3776/products/1_52c7ee04-5ab4-4850-9854-841d885ad150.png
/variants/32241177591856
8006109
BaseClip 109 (B9-3)
72.0
94.99
https://cdn.shopify.com/s/files/1/0266/3943/3776/products/1_16f9e2d8-8c10-4c73-bbf9-4638f845a1e0.png
/variants/32241178247216
8006110
BaseClip 110 (B10-4)
72.0
94.99
https://cdn.shopify.com/s/files/1/0266/3943/3776/products/1_0f480604-f924-44fb-bfa0-fb750f65ff55.png
/variants/32241178935344
8006111
BaseClip 111 (B36-3)
72.0
94.99
https://cdn.shopify.com/s/files/1/0266/3943/3776/products/1_1bfe96c4-9e6b-40fa-9de1-588f89f96a1b.png
/variants/32241180180528
8006112
BaseClip 112 (B39-3)
72.0
94.99
https://cdn.shopify.com/s/files/1/0266/3943/3776/products/1_3cbcf4b5-1e3a-493a-a73d-435017b6849b.png
/variants/32241181065264
8006116
BaseClip 116 (B47-3)
72.0
94.99
https://cdn.shopify.com/s/files/1/0266/3943/3776/products/1_073489ef-b748-4c0f-8dfc-ae47ea5c08a6.png
/variants/32241183064112
8006117
BaseClip 117 (B7-2)
72.0
94.99
https://cdn.shopify.com/s/files/1/0266/3943/3776/products/1_007d47f0-47e2-432d-9a1a-0bab31db0105.png
/variants/32241183916080
8006118
BaseClip 118 (B2-4)
72.0
94.99
https://cdn.shopify.com/s/files/1/0266/3943/3776/products/1_f16a3f3a-387a-4a49-9988-be7d754b9627.png
/variants/32241186308144
8006119
BaseClip 119 (B2-1)
72.0
94.99
https://cdn.shopify.com/s/files/1/0266/3943/3776/products/1_873505d2-161b-4770-a2c7-be33c2525aed.png
/variants/32241187684400
8006120
BaseClip 120 (B16-5)
72.0
94.99
https://cdn.shopify.com/s/files/1/0266/3943/3776/products/1_c7e93e5c-6407-4ac0-97cc-1f39591f66cc.png
/variants/32241189421104
8006121
BaseClip 121 (B30-4)
72.0
94.99
https://cdn.shopify.com/s/files/1/0266/3943/3776/products/1_923289d3-3ec1-41e6-becc-1e966738867f.png
/variants/32241190469680
8006122
BaseClip 122 (B31-5)
72.0
94.99
https://cdn.shopify.com/s/files/1/0266/3943/3776/products/1_771e3917-24d1-473b-9381-2a468e4089e6.png
/variants/32241192304688
8006123
BaseClip 123 (B84-4)
72.0
94.99
https://cdn.shopify.com/s/files/1/0266/3943/3776/products/1_00b26d69-1f3f-4909-a14a-fe54230441a1.png
/variants/32241193254960
8006124
BaseClip 124 (B33-5)
72.0
94.99
https://cdn.shopify.com/s/files/1/0266/3943/3776/products/1_dfa69238-7eee-4ce5-84c9-52f953047376.png
/variants/32241195024432
8006125
BaseClip 125 (B36-5)
72.0
94.99
https://cdn.shopify.com/s/files/1/0266/3943/3776/products/1_9f8d566e-823d-46d2-aafe-f7624045bff0.png
/variants/32241196302384
8006126
BaseClip 126 (B38-5)
72.0
94.99
https://cdn.shopify.com/s/files/1/0266/3943/3776/products/1_3f54c057-46f1-4e4b-9b23-1d7cb06a7fc3.png
/variants/32241197285424
8006127
BaseClip 127 (B41-5)
72.0
94.99
https://cdn.shopify.com/s/files/1/0266/3943/3776/products/1_6c6f6246-c4b8-4739-a83e-434996074cba.png
/variants/32241198563376
8006128
BaseClip 128 (B49-5)
72.0
94.99
https://cdn.shopify.com/s/files/1/0266/3943/3776/products/1_01b76e94-61d8-4a7a-bede-282243ba9f5a.png
/variants/32241199808560
8006129
BaseClip 129 (B58-5)
72.0
94.99
https://cdn.shopify.com/s/files/1/0266/3943/3776/products/1_5fd0a0a7-a5ea-4974-a5e2-7395b0e1de7a.png
/variants/32241201446960
8006130
BaseClip 130 (B59-5)
72.0
94.99
https://cdn.shopify.com/s/files/1/0266/3943/3776/products/1_781a710a-3ad7-4794-a788-796daf6b242f.png
/variants/32241202036784
8006131
BaseClip 131 (B62-5)
72.0
94.99
https://cdn.shopify.com/s/files/1/0266/3943/3776/products/1_b9c0a8b5-9ab9-4aee-9c63-7208fe5e57cc.png
/variants/32241202692144
8006132
BaseClip 132 (B63-5)
72.0
94.99
https://cdn.shopify.com/s/files/1/0266/3943/3776/products/1_f63b9a98-cda3-4133-adac-7fdf6c63b73d.png
/variants/32241204756528
8006133
BaseClip 133 (B65-5)
72.0
94.99
https://cdn.shopify.com/s/files/1/0266/3943/3776/products/1_a2d58b55-72b3-4fab-abcc-e6ef4e85f862.png
/variants/32241206624304
8006134
BaseClip 134 (B2-2)
72.0
94.99
https://cdn.shopify.com/s/files/1/0266/3943/3776/products/1_bddb29d9-4958-4b14-aa35-1ff16102097b.png
/variants/32241207672880
8006135
BaseClip 135 (B10-1)
72.0
94.99
https://cdn.shopify.com/s/files/1/0266/3943/3776/products/1_149f8341-c729-4dd4-aebb-ba0f02b7a520.png
/variants/32241208459312
8006136
BaseClip 136 (B10-2)
72.0
94.99
https://cdn.shopify.com/s/files/1/0266/3943/3776/products/1_161fed13-0ff0-405e-8160-93f3f860b533.png
/variants/32241208852528
8006137
BaseClip 137 (B84-5)
72.0
94.99
https://cdn.shopify.com/s/files/1/0266/3943/3776/products/1_2ebdbbfe-b9c0-4708-882b-f126891da185.png
/variants/32241209081904
8006138
BaseClip 138 (B68-5)
72.0
94.99
https://cdn.shopify.com/s/files/1/0266/3943/3776/products/1_528638f0-d3d5-483b-97f0-1cb4bb316cad.png
/variants/32241209507888
8006139
BaseClip 139 (B37-3)
72.0
94.99
https://cdn.shopify.com/s/files/1/0266/3943/3776/products/1_3e1bb898-4849-4461-99e0-2b2bc2a4d58d.png
/variants/32241209835568
8006142
BaseClip 142 (B19-1)
72.0
94.99
https://cdn.shopify.com/s/files/1/0266/3943/3776/products/1_9920f199-9d53-4848-8fdc-bd496705467a.png
/variants/32241211867184
8006143
BaseClip 143 (B36-4)
72.0
94.99
https://cdn.shopify.com/s/files/1/0266/3943/3776/products/1_ab63419a-4cf9-4425-8344-f01a3d4b4cbe.png
/variants/32241212489776
8006144
BaseClip 144 (B57-5)
72.0
94.99
https://cdn.shopify.com/s/files/1/0266/3943/3776/products/1_87aed220-d988-44b4-8a8c-23099ca0dfa5.png
/variants/32241213014064
8006145
BaseClip 145 (B37-5)
72.0
94.99
https://cdn.shopify.com/s/files/1/0266/3943/3776/products/1_43b78d60-8981-4916-b5bd-605a80db1390.png
/variants/32241213702192
8006146
BaseClip 146 (B44-1)
72.0
94.99
https://cdn.shopify.com/s/files/1/0266/3943/3776/products/1_16d14d90-c850-483b-8bee-fd12e830d996.png
/variants/32241214423088
8006148
BaseClip 148 (B9-1)
72.0
94.99
https://cdn.shopify.com/s/files/1/0266/3943/3776/products/1_fc83dc17-85f0-4c02-8895-5392a985d579.png
/variants/32241214783536
8006150
BaseClip 150 (B17-1)
72.0
94.99
https://cdn.shopify.com/s/files/1/0266/3943/3776/products/1_1790bca0-224c-41ad-a811-d9bdd9191ac0.png
/variants/32241215242288
8006151
BaseClip 151 (B41-1)
72.0
94.99
https://cdn.shopify.com/s/files/1/0266/3943/3776/products/1_8ebef601-2b40-44ba-99a1-099e184544e1.png
/variants/32241215995952
8006152
BaseClip 152 (B59-1)
72.0
94.99
https://cdn.shopify.com/s/files/1/0266/3943/3776/products/1_db55e305-8746-4319-b525-f6b34fee68cb.png
/variants/32241216258096
8006153
BaseClip 153 (B73-5)
72.0
94.99
https://cdn.shopify.com/s/files/1/0266/3943/3776/products/1_5aefe677-263f-4d60-a51c-866beb0edb26.png
/variants/32241217011760
8006154
BaseClip 154 (B74-1)
72.0
94.99
https://cdn.shopify.com/s/files/1/0266/3943/3776/products/1_d24b6038-d48b-4cb2-ac7b-3345e144d2eb.png
/variants/32241217503280
8006156
BaseClip 156 (B15-5)
72.0
94.99
https://cdn.shopify.com/s/files/1/0266/3943/3776/products/1_9e302b60-5eee-4ae6-8871-bc405fe3bce1.png
/variants/32241217863728
8006159
BaseClip 159 (B41-4)
72.0
94.99
https://cdn.shopify.com/s/files/1/0266/3943/3776/products/1_1790097d-80b7-4e65-aba4-011718fbe03e.png
/variants/32241219043376
8006160
BaseClip 160 (B57-4)
72.0
94.99
https://cdn.shopify.com/s/files/1/0266/3943/3776/products/1_aa49d244-d8d9-4d91-9d00-258878207d1b.png
/variants/32241219403824
8006161
BaseClip 161 (B49-1)
72.0
94.99
https://cdn.shopify.com/s/files/1/0266/3943/3776/products/1_8e5e1fd5-836f-4ec8-87c4-d7e694c19410.png
/variants/32241220223024
8006162
BaseClip 162 (B84-3)
72.0
94.99
https://cdn.shopify.com/s/files/1/0266/3943/3776/products/1_a8d88915-7881-442c-9f04-0fdc50acf2ac.png
/variants/32241220485168
8006163
BaseClip 163 (B84-2)
72.0
94.99
https://cdn.shopify.com/s/files/1/0266/3943/3776/products/1_c4590a38-d70a-4ae1-95f4-1d2decdb359a.png
/variants/32241222058032
8006165
BaseClip 165 (B66-5)
72.0
94.99
https://cdn.shopify.com/s/files/1/0266/3943/3776/products/1_81f33692-be1e-499c-8632-cfdbab9f28ec.png
/variants/32241222287408
8006166
BaseClip 166 (B78-1)
72.0
94.99
https://cdn.shopify.com/s/files/1/0266/3943/3776/products/1_91130344-fe8d-442e-a2da-2b65db404a87.png
/variants/32241222451248
8006167
BaseClip 167 (B58-3)
72.0
94.99
https://cdn.shopify.com/s/files/1/0266/3943/3776/products/1_1f770d22-898c-4996-b18a-c10392e8e7ca.png
/variants/32241223893040
8006168
BaseClip 168 (B40-1)
72.0
84.99
https://cdn.shopify.com/s/files/1/0266/3943/3776/products/1_36e5ff32-ff42-4f32-af7a-b228503819dc.png
/variants/32241224187952
8006169
BaseClip 169 (B66-4)
72.0
84.99
https://cdn.shopify.com/s/files/1/0266/3943/3776/products/1_a805b6ff-54fb-49d1-a450-77b5d0993e02.png
/variants/32241224515632
8006170
BaseClip 170 (B73-4)
72.0
84.99
https://cdn.shopify.com/s/files/1/0266/3943/3776/products/1_ab75c520-d10b-4422-a8e1-c4af6416ee0f.png
/variants/32241224548400
8006171
BaseClip 171 (B79-1)
72.0
84.99
https://cdn.shopify.com/s/files/1/0266/3943/3776/products/1_aee1ef27-8320-48b9-a162-d14ec959ac2a.png
/variants/32241225007152
8006172
BaseClip 172 (B35-5)
72.0
59.99
https://cdn.shopify.com/s/files/1/0266/3943/3776/products/1_276f184c-d89b-49d0-b4c3-4bd7e2dc597f.png
/variants/32241225138224
8006173
BaseClip 173 (B81-2)
72.0
84.99
https://cdn.shopify.com/s/files/1/0266/3943/3776/products/1_76573d53-7011-4229-98e8-8f0538723d4e.png
/variants/32241225170992
8006174
BaseClip 174 (B85-2)
72.0
84.99
https://cdn.shopify.com/s/files/1/0266/3943/3776/products/1_4c17679b-8016-41b0-9dc5-39b927157180.png
/variants/32241225531440
8006175
BaseClip 175 (B85-4)
72.0
84.99
https://cdn.shopify.com/s/files/1/0266/3943/3776/products/1_f0681695-2de4-4b80-9647-7403affc037b.png
/variants/32241227694128
8006176
BaseClip 176 (B62-1)
72.0
84.99
https://cdn.shopify.com/s/files/1/0266/3943/3776/products/1_415d1269-1cbd-4ca0-8755-d6cb021e00ae.png
/variants/32241228644400
8006177
BaseClip 177 (B87-4)
72.0
84.99
https://cdn.shopify.com/s/files/1/0266/3943/3776/products/1_bec6bc8c-50f2-44db-90b7-b814a9a4eeed.png
/variants/32241228775472
8006178
BaseClip 178 (B38-2)
72.0
84.99
https://cdn.shopify.com/s/files/1/0266/3943/3776/products/1_206c2491-66ae-47e9-b0e4-0860fd6a74bb.png
/variants/32241229070384
8006179
BaseClip 179 (B43-1)
72.0
84.99
https://cdn.shopify.com/s/files/1/0266/3943/3776/products/1_1c72a94e-a0a0-4c62-a4ce-23f78a558dfe.png
/variants/32241229135920
8006180
BaseClip 180 (B85-5)
72.0
84.99
https://cdn.shopify.com/s/files/1/0266/3943/3776/products/1_657a032f-2ccb-4559-9616-fd272d3febde.png
/variants/32241229201456
8006181
BaseClip 181 (B74-3)
72.0
84.99
https://cdn.shopify.com/s/files/1/0266/3943/3776/products/1_a44ea6c1-e03b-4ccd-8a69-5bc9c48500f0.png
/variants/32241230184496
8006182
BaseClip 182 (B93-5)
72.0
84.99
https://cdn.shopify.com/s/files/1/0266/3943/3776/products/1_42063905-e20c-4511-909d-bc6363015355.png
/variants/32241231757360
8006183
BaseClip 183 (B94-4)
72.0
84.99
https://cdn.shopify.com/s/files/1/0266/3943/3776/products/1_ef7adf64-80ee-4c8d-b086-e8c4cfc44822.png
/variants/32241233068080
8006184
BaseClip 184 (B95-4)
72.0
84.99
https://cdn.shopify.com/s/files/1/0266/3943/3776/products/1_ea22c6ec-03e0-48e5-9335-3a7a10b433ee.png
/variants/32241234182192
8006185
BaseClip 185 (B8-1)
72.0
84.99
https://cdn.shopify.com/s/files/1/0266/3943/3776/products/1_f8f0a716-b46f-4d33-858c-677d869a0ee9.png
/variants/32241234706480
8006186
BaseClip 186 (B93-4)
72.0
84.99
https://cdn.shopify.com/s/files/1/0266/3943/3776/products/1_30d117cb-35a3-4c4a-bba2-39162cf8e95e.png
/variants/32241234739248
8006187
BaseClip 187 (B96-4)
72.0
84.99
https://cdn.shopify.com/s/files/1/0266/3943/3776/products/1_fd10f37c-6359-499e-bb3d-b7ef6c45d67b.png
/variants/32241235132464
8006188
BaseClip 188 (95-2)
72.0
84.99
https://cdn.shopify.com/s/files/1/0266/3943/3776/products/1_b977fc0f-8da2-4528-8e67-03e791de709e.png
/variants/32241235591216
8006189
BaseClip 189 (94-2)
72.0
84.99
https://cdn.shopify.com/s/files/1/0266/3943/3776/products/1_d66282bd-c4b5-4b94-9abe-96ba31aec491.png
/variants/32241235755056
8006190
BaseClip 190 (B97-1)
72.0
84.99
https://cdn.shopify.com/s/files/1/0266/3943/3776/products/1_a6ce0213-8299-4d61-8d83-7f25ca21a19b.png
/variants/32241235918896
8006191
BaseClip 191 (B98-1)
72.0
84.99
https://cdn.shopify.com/s/files/1/0266/3943/3776/products/1_9ec0a575-d314-4a6b-9e2d-b9692bba4f8f.png
/variants/32241236508720
8006193
BaseClip 193 (B89-6)
72.0
84.99
https://cdn.shopify.com/s/files/1/0266/3943/3776/products/1_1b7b076b-ae9d-49d7-9e95-8c7bbef2c1d3.png
/variants/32241237819440
8006194
BaseClip 194 (B99-5)
72.0
84.99
https://cdn.shopify.com/s/files/1/0266/3943/3776/products/1_db3e258b-a564-44be-bb9e-773decec6ee6.png
/variants/32241238835248
8006195
BaseClip 195 (B3-2)
72.0
84.99
https://cdn.shopify.com/s/files/1/0266/3943/3776/products/1_ce72982c-c373-47e0-a55e-fa889d477d4a.png
/variants/32241239195696
8006196
BaseClip 196 (B11-2)
72.0
84.99
https://cdn.shopify.com/s/files/1/0266/3943/3776/products/1_870d2a53-7b94-4d29-a7a9-fd6a86679faf.png
/variants/32241239457840
8006197
BaseClip 197 (B32-4)
72.0
84.99
https://cdn.shopify.com/s/files/1/0266/3943/3776/products/1_c8ddacca-851d-4733-bb6f-d47253702b73.png
/variants/32241240145968
8006198
BaseClip 198 (B10-1)
72.0
84.99
https://cdn.shopify.com/s/files/1/0266/3943/3776/products/1_4927eacb-0b10-4c69-bc8b-81d8b908a62c.png
/variants/32241240604720
8006200
BaseClip 200 (101-1)
72.0
84.99
https://cdn.shopify.com/s/files/1/0266/3943/3776/products/1_f820cead-01e9-46e0-bd3b-4d97b96208a3.png
/variants/32274235883568
8006203
BaseClip 203 (B70-2)
72.0
84.99
https://cdn.shopify.com/s/files/1/0266/3943/3776/products/1_d3f12ce1-e74f-477b-8015-bf4f7f3bd9b3.png
/variants/32241245454384
8006205
BaseClip 205 (B17-3)
72.0
94.99
https://cdn.shopify.com/s/files/1/0266/3943/3776/products/1_c221908c-9649-441b-bda3-3bcac77b18f2.png
/variants/40748085248048
8006204
BaseClip 204 (B7-4)
72.0
94.99
https://cdn.shopify.com/s/files/1/0266/3943/3776/products/1_6013720d-8f6f-456b-bff1-5043eed49e51.png
/variants/40748085313584
8006004
RidgeClip #4
144.0
169.99
https://cdn.shopify.com/s/files/1/0266/3943/3776/products/1_f053ef71-2ea0-4e75-8d04-52563268d3db.jpg
/variants/32241110319152
8006005
RidgeClip #5
144.0
169.99
https://cdn.shopify.com/s/files/1/0266/3943/3776/products/1_6a1fad6d-d317-4c97-9753-3c3bc0329334.jpg
/variants/32241128570928
8006006
RidgeClip #6
144.0
169.99
https://cdn.shopify.com/s/files/1/0266/3943/3776/products/1_6b9f5a72-a06d-4a56-9c25-fd3b3291ffc4.jpg
/variants/32241133584432
8006007
RidgeClip #7
144.0
169.99
https://cdn.shopify.com/s/files/1/0266/3943/3776/products/1_9ef9627e-2dd7-4f96-b1db-0dd89399258b.jpg
/variants/32241133879344
8006008
RidgeClip #8
144.0
169.99
https://cdn.shopify.com/s/files/1/0266/3943/3776/products/1_3043cf9e-2cda-4c50-885b-944724a18354.jpg
/variants/32241134239792
8006009
RidgeClip #9
144.0
169.99
https://cdn.shopify.com/s/files/1/0266/3943/3776/products/1_d06c7a25-8109-454b-9f9a-55b1ca475820.jpg
/variants/32241134501936
8006010
RidgeClip #10
144.0
169.99
https://cdn.shopify.com/s/files/1/0266/3943/3776/products/1_ea0076c4-04df-4259-ba03-ea154ffb5929.jpg
/variants/32241135124528
8006011
RidgeClip #11
144.0
169.99
https://cdn.shopify.com/s/files/1/0266/3943/3776/products/1_15b87a92-3b9d-4bef-9073-b82a5a22b9f4.jpg
/variants/32241135255600
8006012
RidgeClip #12
144.0
169.99
https://cdn.shopify.com/s/files/1/0266/3943/3776/products/1_12325a37-0154-4760-8f73-eb968ebf93d4.jpg
/variants/32241135353904
8006013
RidgeClip #13
144.0
169.99
https://cdn.shopify.com/s/files/1/0266/3943/3776/products/1_7deb8609-f2ed-42cd-97b7-2413fe411746.jpg
/variants/32241135517744
8006014
RidgeClip #14
144.0
169.99
https://cdn.shopify.com/s/files/1/0266/3943/3776/products/1_e75b7618-591f-4cc0-925f-97aaaefe3b1e.jpg
/variants/32241135616048
8006015
RidgeClip #15
144.0
169.99
https://cdn.shopify.com/s/files/1/0266/3943/3776/products/1_aa67350b-d5a9-4155-9d6a-fbb1b447a7e0.jpg
/variants/32241135779888
8006016
RidgeClip #16
144.0
169.99
https://cdn.shopify.com/s/files/1/0266/3943/3776/products/1_10936fc7-210e-460f-819a-89e82400b63f.jpg
/variants/32241136173104
8006017
RidgeClip #17
144.0
169.99
https://cdn.shopify.com/s/files/1/0266/3943/3776/products/1_f9356081-9215-415b-95e3-c6f7add2e485.jpg
/variants/32241136304176
8006019
RidgeClip #19
144.0
169.99
https://cdn.shopify.com/s/files/1/0266/3943/3776/products/1_ce21834a-06b9-427b-b62b-575f0465f29f.jpg
/variants/32241136861232
8006020
RidgeClip #20
144.0
169.99
https://cdn.shopify.com/s/files/1/0266/3943/3776/products/1_574b5309-c13d-490e-844b-9acb2d8b0eb9.jpg
/variants/32241136992304
8006021
RidgeClip #21
144.0
169.99
https://cdn.shopify.com/s/files/1/0266/3943/3776/products/1_9eff0ad2-d4b5-4cf4-b22b-a1ac87537178.jpg
/variants/32241137287216
8006022
RidgeClip #22
144.0
169.99
https://cdn.shopify.com/s/files/1/0266/3943/3776/products/1_54487f83-4299-48d3-ae0e-4ee7d4745fde.jpg
/variants/32241137385520
8006024
RidgeClip #24
144.0
169.99
https://cdn.shopify.com/s/files/1/0266/3943/3776/products/1_58e867ea-4dd6-42ed-998e-09821b1b6523.jpg
/variants/32241137647664
8006025
RidgeClip #25
144.0
169.99
https://cdn.shopify.com/s/files/1/0266/3943/3776/products/1_c5a93de2-9063-46b8-8609-e4a3514eb841.jpg
/variants/32241137811504
8006027
RidgeClip #27
144.0
169.99
https://cdn.shopify.com/s/files/1/0266/3943/3776/products/1_5a542ac6-72db-42f5-94ff-7d2c6a675dd4.jpg
/variants/32241137975344
8006028
RidgeClip #28
144.0
169.99
https://cdn.shopify.com/s/files/1/0266/3943/3776/products/1_dc959b4c-a0f2-41de-ac98-0e1df5ef3523.jpg
/variants/32241138204720
8006029
RidgeClip #29
144.0
169.99
https://cdn.shopify.com/s/files/1/0266/3943/3776/products/1_f7a485da-109a-4516-8e9d-b96aae893f69.jpg
/variants/32241138532400
8006030
RidgeClip #30
144.0
169.99
https://cdn.shopify.com/s/files/1/0266/3943/3776/products/1_f6e5a08a-31db-4930-b0a9-460c6662737b.jpg
/variants/32241138761776
8006031
RidgeClip #31
144.0
169.99
https://cdn.shopify.com/s/files/1/0266/3943/3776/products/1_d2536a02-5d6b-45b1-bb36-12aa36b0dd35.jpg
/variants/32241138991152
8006032
RidgeClip #32
144.0
169.99
https://cdn.shopify.com/s/files/1/0266/3943/3776/products/1_fa1413da-55a2-4524-ba69-1c23de916b6d.jpg
/variants/32241139482672
8006033
RidgeClip #33
144.0
169.99
https://cdn.shopify.com/s/files/1/0266/3943/3776/products/1_096a3e0e-acdd-4d61-829b-9e94fc2effcb.jpg
/variants/32241139875888
8006034
RidgeClip #34
144.0
169.99
https://cdn.shopify.com/s/files/1/0266/3943/3776/products/1_7ad552b6-d41a-4288-81d2-d80c80be6372.jpg
/variants/32241106092080
8006035
RidgeClip #35
144.0
169.99
https://cdn.shopify.com/s/files/1/0266/3943/3776/products/1_7de6b193-35e8-4abc-9e13-48c462373a7e.jpg
/variants/32241140301872
8006036
RidgeClip #36
144.0
169.99
https://cdn.shopify.com/s/files/1/0266/3943/3776/products/1_e5d2a263-574e-415e-b2f0-582072d6a26d.jpg
/variants/32241140465712
8006037
RidgeClip #37
144.0
169.99
https://cdn.shopify.com/s/files/1/0266/3943/3776/products/1_db627f5f-53fc-4d5d-a09e-9e51401334fc.jpg
/variants/32241140662320
8006038
RidgeClip #38
144.0
169.99
https://cdn.shopify.com/s/files/1/0266/3943/3776/products/1_9ba8b9bb-2770-4092-bef9-84be2e16f19a.jpg
/variants/32241140957232
8006039
RidgeClip #39
144.0
169.99
https://cdn.shopify.com/s/files/1/0266/3943/3776/products/1_5847dd3d-2ceb-4a52-a009-4744bbf2d0f0.jpg
/variants/32241141383216
8006040
RidgeClip #40
144.0
169.99
https://cdn.shopify.com/s/files/1/0266/3943/3776/products/1_ba288690-87e9-4a3e-a5b8-9b54d7d3d145.jpg
/variants/32241142923312
8006041
RidgeClip #41
144.0
169.99
https://cdn.shopify.com/s/files/1/0266/3943/3776/products/1_e755d525-3605-43d7-9e1e-7b483e1222a7.jpg
/variants/32241143414832
8006042
RidgeClip #42
144.0
169.99
https://cdn.shopify.com/s/files/1/0266/3943/3776/products/1_a05eeb62-160e-4089-80b5-b9bea3d1d8ee.jpg
/variants/32241143906352
8006043
RidgeClip #43
144.0
169.99
https://cdn.shopify.com/s/files/1/0266/3943/3776/products/1_e6c8e982-2f16-4e76-8043-5e85016633a4.jpg
/variants/32241144135728
8006044
RidgeClip #44
144.0
169.99
https://cdn.shopify.com/s/files/1/0266/3943/3776/products/1_e5a4076b-4887-4d1b-b570-4831420a4f8d.jpg
/variants/32241144528944
8006045
RidgeClip #45
144.0
169.99
https://cdn.shopify.com/s/files/1/0266/3943/3776/products/1_379210d7-a477-4ad9-a33f-6fa7a0b6a23b.jpg
/variants/32241144791088
8006046
RidgeClip #46
144.0
169.99
https://cdn.shopify.com/s/files/1/0266/3943/3776/products/1_2a884d8e-ba03-4ccd-bb9d-b80f7e32fa6e.jpg
/variants/32274269765680
8006047
RidgeClip #47
144.0
169.99
https://cdn.shopify.com/s/files/1/0266/3943/3776/products/1_6e27535b-491f-4b4d-9f6f-42fb0d38e642.jpg
/variants/32241145020464
8006048
RidgeClip #48
144.0
169.99
https://cdn.shopify.com/s/files/1/0266/3943/3776/products/1_18945a89-f12e-4f6f-a32c-a9b739007d5b.jpg
/variants/32241145282608
8006049
RidgeClip #49
144.0
169.99
https://cdn.shopify.com/s/files/1/0266/3943/3776/products/1_d384f53a-e6e9-4e6d-a30a-8e1f6356efbd.jpg
/variants/32241145675824
8006050
RidgeClip #50
144.0
169.99
https://cdn.shopify.com/s/files/1/0266/3943/3776/products/1_1e7db364-d960-4f4d-9d88-5dd8ef4ca35c.jpg
/variants/32241145872432
8006051
RidgeClip #51
144.0
169.99
https://cdn.shopify.com/s/files/1/0266/3943/3776/products/1_044c2670-3140-44a7-9360-ac197a61f572.jpg
/variants/32241146069040
8006052
RidgeClip #52
144.0
169.99
https://cdn.shopify.com/s/files/1/0266/3943/3776/products/1_25465374-daaa-4f11-885d-7f3bb23e11a8.jpg
/variants/32241146232880
8006023
RidgeClip #23
144.0
169.99
https://cdn.shopify.com/s/files/1/0266/3943/3776/
/variants/40885205762096
8000221
Landing Pad #1
72.0
94.99
https://cdn.shopify.com/s/files/1/0266/3943/3776/files/1_b9c82b61-9eb4-4599-8f57-aa640c77dd6b.png
/variants/40891425292336
8000224
Landing Pad #4
72.0
94.99
https://cdn.shopify.com/s/files/1/0266/3943/3776/files/1_40869ff3-aeb6-45c4-b1a1-75515a375678.png
/variants/40891425685552
8000225
Landing Pad #5
72.0
94.99
https://cdn.shopify.com/s/files/1/0266/3943/3776/files/1_09d866a1-5034-4ba5-ad88-f009f903257b.png
/variants/40891425718320
8000226
Landing Pad #6
72.0
94.99
https://cdn.shopify.com/s/files/1/0266/3943/3776/files/1_0dfaa89b-40af-4841-a157-27ca1792309e.png
/variants/40891426570288
8000227
Landing Pad #7
72.0
94.99
https://cdn.shopify.com/s/files/1/0266/3943/3776/files/1_639d4a79-91b7-4a06-8268-655d6434c21c.png
/variants/40891426603056
8000228
Landing Pad #8
72.0
94.99
https://cdn.shopify.com/s/files/1/0266/3943/3776/files/1_35cd7289-2b9e-4675-8e68-c8b392dd77ee.png
/variants/40891426635824
8000229
Landing Pad #9
72.0
94.99
https://cdn.shopify.com/s/files/1/0266/3943/3776/files/1_30b3b22f-e7a9-4bcb-a6d4-40777cd2285d.png
/variants/40891428503600
8000234
Landing Pad #10
72.0
94.99
https://cdn.shopify.com/s/files/1/0266/3943/3776/files/1_0a25a29d-7389-476c-8650-58560f816a50.png
/variants/40891428569136
8000233
Landing Pad #11
72.0
94.99
https://cdn.shopify.com/s/files/1/0266/3943/3776/files/1_3ac8ddf7-470e-436e-9a73-3a86ee49af20.png
/variants/40891428536368
8000239
Landing Pad #13
144.0
189.99
https://cdn.shopify.com/s/files/1/0266/3943/3776/files/1_9c05f569-d1f0-444d-967e-105a744c5596.png
/variants/40891428601904
8000241
Landing Pad #15
144.0
189.99
https://cdn.shopify.com/s/files/1/0266/3943/3776/files/1_51906e4d-4e94-48b3-bbe0-fc8d54a9535e.png
/variants/40891428634672
8000242
Landing Pad #16
144.0
189.99
https://cdn.shopify.com/s/files/1/0266/3943/3776/files/1_d0fe6036-15da-45cd-bb73-bd3627364640.png
/variants/40891428896816
8000243
Landing Pad #17
144.0
189.99
https://cdn.shopify.com/s/files/1/0266/3943/3776/files/1_2c45ebde-f989-4b9c-91f0-a3669d0f4c62.png
/variants/40891428962352
8000244
Landing Pad #18
144.0
189.99
https://cdn.shopify.com/s/files/1/0266/3943/3776/files/1_0411ad4b-8d4e-4bdf-93ea-7f1745f9aea8.png
/variants/40891428995120
8000245
Landing Pad #19
144.0
189.99
https://cdn.shopify.com/s/files/1/0266/3943/3776/files/1_cb6b9413-0b85-44d3-8ea0-aa6910380c39.png
/variants/40891429027888
8000246
Landing Pad #20
144.0
189.99
https://cdn.shopify.com/s/files/1/0266/3943/3776/files/1_37efcad3-05ed-4fa7-81c9-f82bbda0f1df.png
/variants/40891429060656
8000247
Landing Pad #21
159.0
299.99
https://cdn.shopify.com/s/files/1/0266/3943/3776/files/2_968fc8c4-9c3d-4479-a4c1-626ccccf67b1.png
/variants/40891430043696
8000248
Landing Pad #22
144.0
189.99
https://cdn.shopify.com/s/files/1/0266/3943/3776/files/1_f43f6906-356b-4739-a250-35ed554c7f82.png
/variants/40891430076464
8000249
Landing Pad #23
144.0
189.99
https://cdn.shopify.com/s/files/1/0266/3943/3776/files/1_5a1912b2-5fc2-4f85-ba61-922a99272032.png
/variants/40891430109232
8000251
Landing Pad #24
144.0
189.99
https://cdn.shopify.com/s/files/1/0266/3943/3776/files/1_43691a63-a84b-473c-8a72-e50a0d3b27d0.png
/variants/40895853330480
8000250
Landing Pad #25
144.0
189.99
https://cdn.shopify.com/s/files/1/0266/3943/3776/files/6_7133b92c-1a91-4c6a-8add-f5c0aa5b84dd.png
/variants/40891430142000
8000254
Landing Pad #27
144.0
189.99
https://cdn.shopify.com/s/files/1/0266/3943/3776/files/1_1917b228-f39b-4eee-9ea3-ee6f5ed0529a.png
/variants/40891430240304
8000255
Landing Pad #28
144.0
189.99
https://cdn.shopify.com/s/files/1/0266/3943/3776/
/variants/40891430273072
8000256
Landing Pad #26
72.0
94.99
https://cdn.shopify.com/s/files/1/0266/3943/3776/files/1_52ca8099-0f69-4178-acbb-3054b16c90cd.png
/variants/40891430305840
8000257
Landing Pad #29
144.0
189.99
https://cdn.shopify.com/s/files/1/0266/3943/3776/files/4_f57beb80-3e00-42ca-9e10-7828cbe390e1.png
/variants/40891431321648
8000258
Landing Pad #30
159.0
269.99
https://cdn.shopify.com/s/files/1/0266/3943/3776/files/1_b49fe0d7-69c9-4586-8a40-8d565c651770.png
/variants/40891431354416
8000259
Landing Pad #31
144.0
https://cdn.shopify.com/s/files/1/0266/3943/3776/files/1_93dccda3-2334-4662-a512-06ba3a61eb7b.png
/variants/40891431387184
Adding product to your cart
Product Details
Installation
Accessories
Spare Parts
RidgeLine System
Product Details
Attaches a base rack system to vehicles with flush-mount factory side rails. RidgeClips and crossbars required for a complete system.
Advanced design is strong and quiet and aligns with aerodynamic vehicle aesthetics
Works with JetStream, CoreBar, HD Bar and RoundBar crossbars
Unique clip design adapts to your rails for a secure, accurate fit
BarBed™ has 12° of pitch adjustment to optimize tower position and level bars
Super-simple installation – tool included
Maximum load rating of 165lbs (75kg), depending on vehicle and bar rating
Easily locks to you vehicle with our SKS system (sold separately)
Find the right bar style and length to fit your needs
Compare four crossbar styles and features to learn more
Product Specs
Product Features Video
RidgeLine System
Installation Details
Some Assembly Required
30 Minute Install
Resources / Manuals
Installation Video
Add Accessories to Your Rack
Don't Worry, We Have A Spare
Easy to Install
I will agree with the one person that said the ridgeclips can slide off easy if you don't have it on your car. Once installed you won't lose your clips. I have a 2019 Kia Sorento and I watched some of the videos to understand how to install. Kia did a great thing on my model where they have a hole that the ridge clip will fit right in. Makes it so much easier to put on and off without having to measure the distance each time you put them on. Mine will be stored for the winter unless I get some XC Skis.
Waste of Money and an Installation Nightmare
Just when you thought Yakima couldn't make their systems any more difficult to install, along comes the RidgeLine--a system of such mind-boggling complexity and useless installation instructions, that you'll spend a hair-tearing couple of hours assembling and attempting to get this to fit on your car. Bar adapters that don't seat correctly on the towers; time wasted adjusting the towers (per the instructions) only to find that that anchoring clips cannot be installed with the towers in place; anchoring clips that cannot be properly installed according to the instructions; incomplete instructions; missing instructions; flat out wrong instructions. Did you forget to tighten the adapter clips for your round bars? No you probably didn't. The reason your bars aren't properly secured is that Yakima skipped the instructions for the final anchoring of round bars! Will you ever be able to remove the rack? Don't count on it. As soon as you loosen the assembly, the anchoring clips will slip right off the towers, and then you're back to square one. This is an expensive, complicated, system that will cause you no end of misery. (And...the only way to get this review up on Yakima's site is to give it better than 2 stars. Yakima appears to censor all 1 and 2 star reviews.)
great unless you lose a part
Works great, easy to put together, easy to install. The clips that hold the towers to your car fall out of the towers very easily and if you lose one, it's another $144, if you can find the parts in stock somewhere.
Good so far!
This assembly went together well although it took me around 3 hours. The quirks are that you need to understand the torque wrench - it really does click if you keep tightening the bolts. Clamps are a little tricky to fit in but work well. I feel very comfortable with the security of the rack and it looks great. We will be carrying 2 sea kayaks and using Yakima Hully rollers which are super !
poor design
We bought this for our Telluride. We have used it once or twice, and the ridge clips have fallen off. Now we have to spend an additional $130 to buy all four ridge clips, when all we need is one tiny piece of rubber (the R1). Poor design. Will not be buying yakima again.
Difficult to install
The towers themselves work well enough but have some strange design flaws compared to my old Thule system. The clips to adapt these to flush roof rails are a PIA to install but that's a separate issue. In order to secure the crossbar adapter to the tower you need to tighten a bolt that becomes unreachable once the rack is on your roof. If you pull the rack off to tighten it once you get the spacing right, you'll lose your spacing and the poorly designed adaptor clips will fall off. Requires two people to install in order to hold the opposite side tower together while you adjust. Once properly installed its rock solid however, in retrospect, I should have bought a factory Volvo rack.