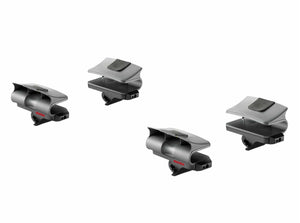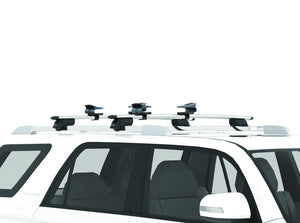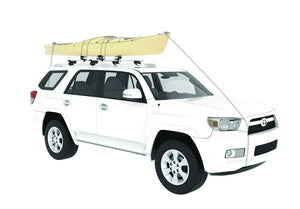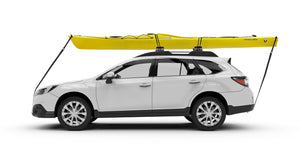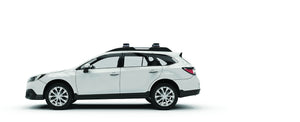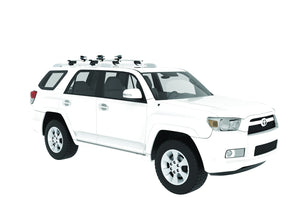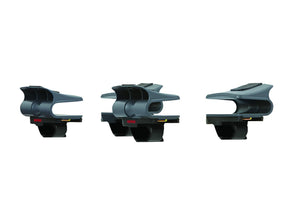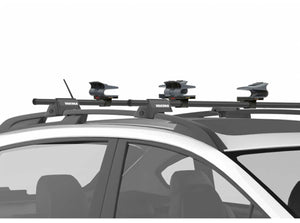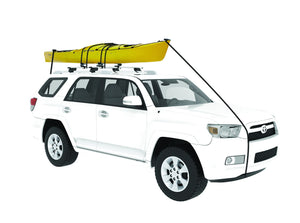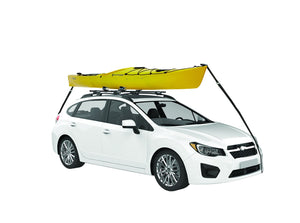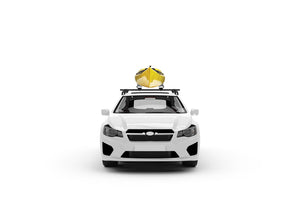 Product Details
Installation
Accessories
Spare Parts
EvenKeel
Product Details
Includes 4 saddles per package
Fits Yakima round, square, factory, and aerodynamic bars

Heavy-Duty Straps and Bow and Stern Tie-Downs included (HoodAnchor, sold separately, is required for vehicles with no attatchment points for Bow and Stern Tie-Downs)



Supports one boat up to 80 lbs
Minimum crossbar spread of 24" or more
Product Specs
Weight: 5.00 lbs.
Dimensions: L 11.00 in x W 8.00 in x H 8.50 in
Minimum Crossbar Spread 24.00in
Product Features Video
EvenKeel
Installation Details
Some Assembly Required
30 Minute Install
Resources / Manuals
Installation Video
Add Accessories to Your Rack
Don't Worry, We Have A Spare
Perfect for my Forester and Heritage kayak
I have had these saddles for several years, and cannot say enough good about them. They work perfectly with my "barge," a Heritage Redfish 12 Angler SOT, mounted to Subaru Forester crossbars (came with the vehicle as part of the option package). One tip: I cut an inexpensive rubber doormat into squares the size of the saddles. I place the rubber-to-rubber so that the nylon loop of the doormat surface is facing up. The remainder of the doormat can be used to protect the rear of the vehicle. Now, the kayak slides smoothly and effortlessly across the saddles when loading/unloading! Almost too much so--be careful not to launch your kayak onto your hood! Then, lift slightly on the boat to remove the carpet pieces and place them in the backseat for later!
unique for me.
the only rack i've found that fits the wide crossbars on the early 2000's Nissan Pathfinders with the Titanium roof racks. Easy to install and has worked great all summer.
Missing bushing after only 3 uses
I was really happy with how easy it was to install and use, but after only three uses one of the black rubber bushings went missing causing my kayak to rub against in a way it shouldn't. I've tried to find a replacement but will have to purchase an entirely new set. Disappointed.
Works!
My wife and I paddle a couple of Pygmy sea kayaks and needed to upgrade our 6 year old Thule rollers. The Yakima Bowdown was exactly what we needed. I love how easy the Bowdown is to install and that they can be folded relatively flat when not in use. I drive a 2011 Subaru Outback - it took about 10 minutes to install all four Bowdowns and we were on our way to the put-in. I appreciate the details about this rack. The included webbing buckles are fully padded to I don't have to worry when I'm whipping them over the boats and they hit a window of my car. If you've never used an upright carrier before - I highly recommend it over the roller type racks out there. Loading and strapping down a boat is so much easier. We have 17' boats so it's a two person job regardless of which rack we use. The padding on the Bowdown is thick but not porous, so it cushions the boats well, but doesn't wet out and drip all over the car. I'm trying to think of anything you might not like about this thing - It whistles a little bit when I'm not carrying boats, not that loud, but hey you've got stuff strapped to the roof your car. It doesn't bother me and unless your a whiner it probably won't bother you either. Do yourself a favor and get one.
EASY
Installed on '99 Astro factory rack. EASY, use shims, no rotation as crossbars were tapered. Fit was great. Used mat on back of van to slide the kayaks up as far as possible then let drop easy onto racks. Slight adjustment. Put 2 - 16' kayaks on and away we went. Mark where they fit best. Holders in front or behind kayak belly. No movement. No Flex. Holders sit mostly on the bottom slightly on the sides of the kayak. Provided straps were great. Cinch down after positioning kayak and it sticks to the holders perfect. Didn't go interstate speeds yet. 50-60 mph so far.