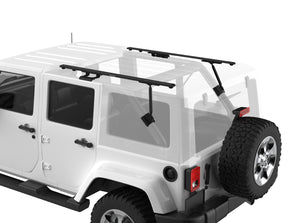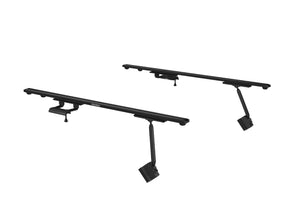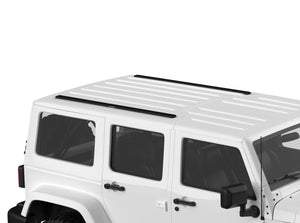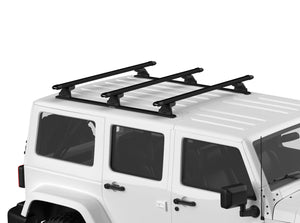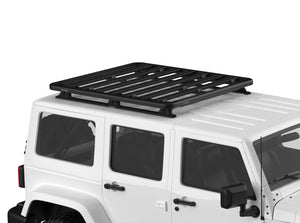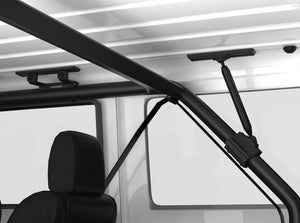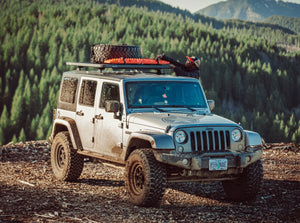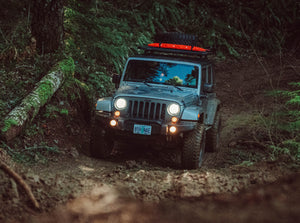 Product Details
Installation
Accessories
Spare Parts
RibCage JK 4DR
Product Details
Fully Tested and Off-road rated up to a 330lb dynamic load rating and a 825lb static load rating.
48" HD Track sections allows for variable crossbar spreads to support 2 or 3 bar or multiple tower LockNLoad platform setups.
Freedom panels are removable while system is in use and is easily disconnected to fully remove your hardtop.
Rooftop Tent compatible.
The internal supports attatch to the roll cage ensuring lateral stability for maximum strength.
The minimal footprint of the internal supports will not intrude on your passenger or cargo space.
To fully outfit your system, you can choose either the Yakima TrackTower with crossbars or platform of your choice, or the Yakima SkyLine
Tower and Landing Pad 26 with crossbars or platform of your choice (sold separately, add'l parts may be required).
End caps allow installation of T-slot hardware without having to remove caps.
Compatible with Jeep Wrangler JK 4dr Hardtop models only.
Have a Jeep Wrangler JL 4dr Hardtop? click here.



Product Specs
Weight: 13.10 lbs.
Dimensions: L 48.00 in x W 2.00 in x H 0.87 in
Product Features Video
RibCage JK 4DR
Installation Video
Add Accessories to Your Rack
Don't Worry, We Have A Spare