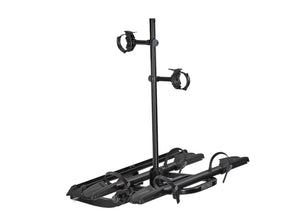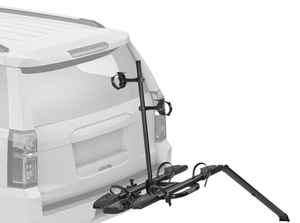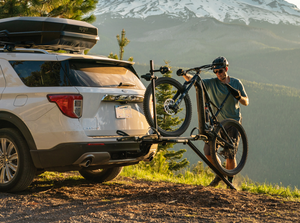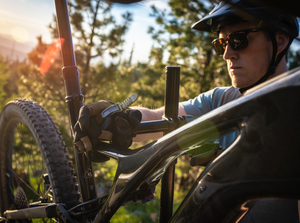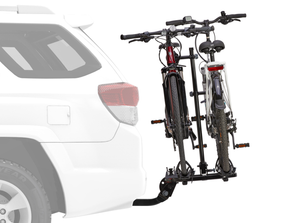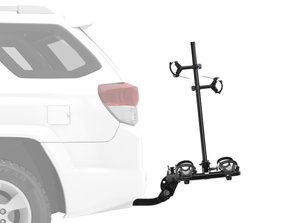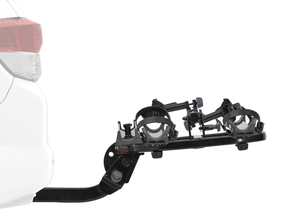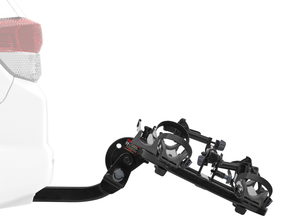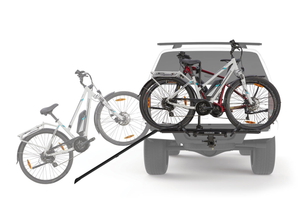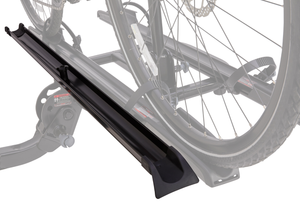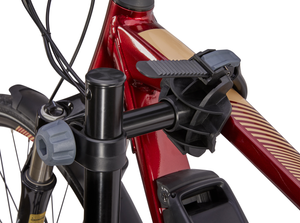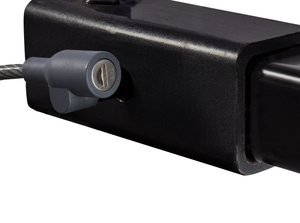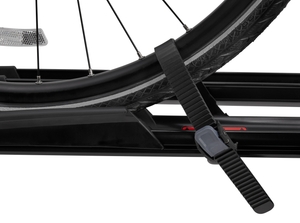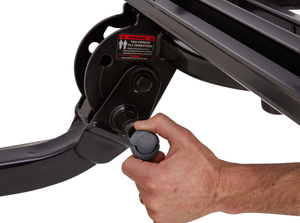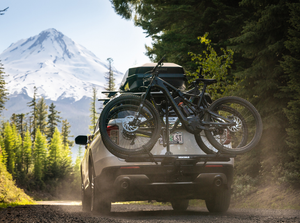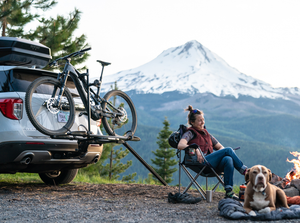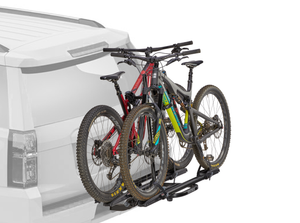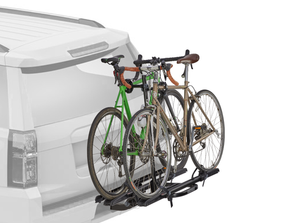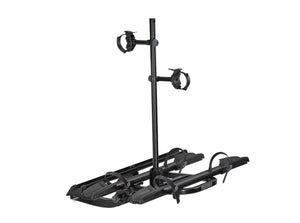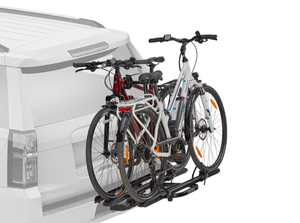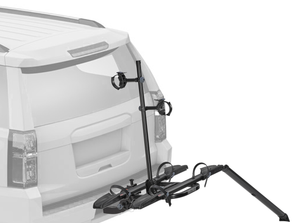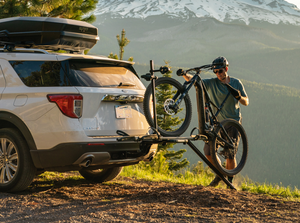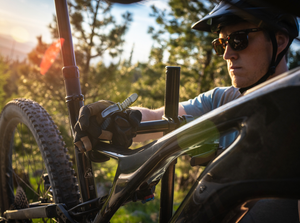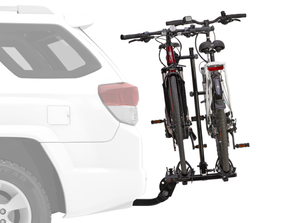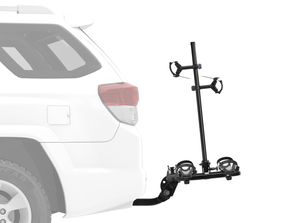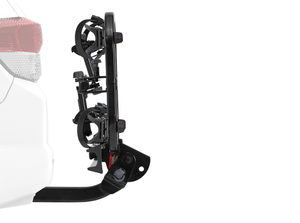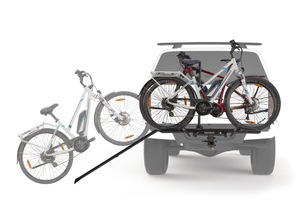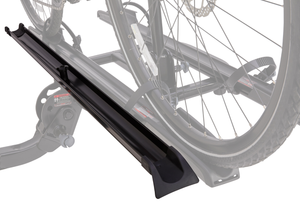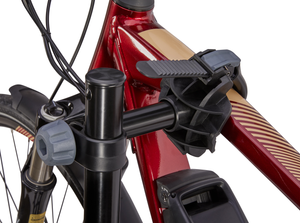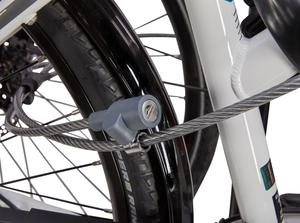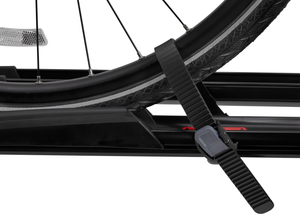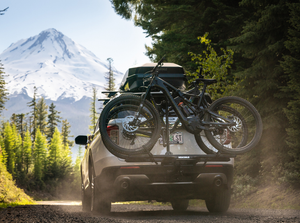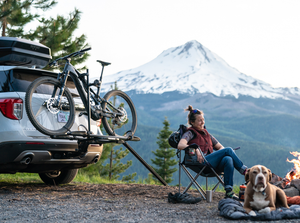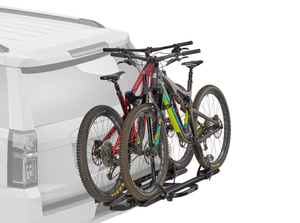 Product Details
Installation
Accessories
Spare Parts
OnRamp 2"
Product Details
Engineered to carry 2 bikes up to 66-lbs each
Integrated ramp for easy, roll-on loading, and stows away neatly
Adjustable frame attachments means you can carry E-Bikes, mountain, road, hybrid, women's specific, BMX, kids bikes and bikes with fenders with ease.
Accommodates tires up to 29x3.25" and up to 27.5x 4.5" wide tires with the FatStrap Kit (sold separately)
Accommodates bike wheelbases up to 50"
Integrated SKS (Same Key System) locks included to secure bikes to rack and rack to vehicle receiver
Tilts forward with bikes loaded for trunk access
Adjustable bike trays minimize bike to bike interference
Off-Road Rated at 40lbs per bike
RV Rated at 40lbs per bike
Compatible with the Yakima BackSwing

and

StraightShot
Product Specs
Weight: 42.60 lbs.
Dimensions: L 34.00 in x W 52.00 in x H 45.00 in
Product Features Video
OnRamp 2"
Installation Details
2 Inch Hitch Receiver Required
Installation Video
Add Accessories to Your Rack
Don't Worry, We Have A Spare
Haven't installed yet. Can't rate it.
This isn't custom made for your bike, it is a universal bike rack and is great for it
I have a fatbike (4" tires) ebike (2.7") and my downhil bike (2.8)
It works great for each bike. Why do people think the tray should perfectly match your tire? You clamp down your wheel and tire and it holds it in place. Notice none of those people mention it has a negative purpose, other than it "doesn't fit".... but it does. My fat tire bikes other people's fat tire bikes, work great (you do need to get the fat tire straps). That is my one complaint, they should give longer straps out of the box.
Needs some improvement
Overall this rack is easier to load than our previous one; the ramp does make it less of a strain. We have Aventon Level 2 step-throughs and struggle to get a balanced set-up where the upright clamps will reach the seat post, which is the only part that fits into the clamps. Either of two things would help: make larger diameter clamps so they will fit around the larger down tubes of many step-through e-bikes, or make the clamp arms with adjustable length so they can reach the seat posts of bikes facing in opposite directions. These are parts that could be swapped out very easily - I'd buy them if they were available.
Very misleading picture and claims
The advertisement says fits up to 3 1/2" tires, not even close, maybe a 2" max. My Aventon's do not fit and I am looking for other solutions since this would scare me to take on a long trip. Also the center bar is way off to the left, does not allow for 2 bikes front to front, back to back, or back to front. If the bar had another set of holes so it could be at an angle of 22.5 degrees, you could then get the bikes secured back to front. The ramp is an absolute joke and with it being not wide enough, you have to load these by hand. Wish there was a rack with hydraulic lift so you could roll them on and then up it would go, but for now I need to look to another solution. Yakima has clearly missed the boat this time and is way behind the loop on how to build an e-bike rack.
Good, but …
Sturdy, well made rack. Comes almost completely assembled, easy to use.
I bought it for my 2 Ride1Up cafe cruisers, and despite what the website says, this rack is not suitable for all e-bikes. I'm confident the rack is strong enough, that's not the point.
It says the rack will hold tires up to 3.25". Wrong. Here is a picture of my 3" tires, you can see they don't sit all the way down. It comes with a ramp. Nice idea, but it's as strong as a wet noodle. As someone else noted, the center support bar is not where it shows in the picture, it's very far to the left. I'm sure that works for some bikes, but not for mine.
Overall I don't recommend this rack, there are too many aggravating issues for the price. It makes me wonder if the person who designed it has ever actually loaded a bike on it.
hard to use for ebike
love the ramp, but the trays are too narrow for 2.5 in tires. need two people to load as bike will slide out during the tie down process. There needs to be tire blocks to prevent bike rolling off while tying it down. The vertical holder will not wrap around many ebikes as this is the placement of battery.
Good, but could be better
I have a Trek Allant 7S. Very hard to load because the ramp and the trays aren't really wide enough. Should let buyer know that doesnt work well with fatter tires. Would be nice if I could buy trays that would fit that are wider.
Used on RV and Jeep.
Sturdy well made bike rack. We use it for our e-bikes. Wish the ramps were wider has the tires do not fit in correctly. Also would have been nice to get the fat tire straps with the rack as of the back order. I've been using a ratchet strap to secure the bikes. Fat straps have been ordered. Also use a hitch extender for the Jeep to clear the rear tire.
Gary Vinyard
The rack is perfect for my Trek Verve + 2 E bike. No more lifting because of the ramp. Its been working great for our local trips around town. Just took our first road trip and I was confident the whole time that my wife's regular bike and my E bike were secure. Again I have had no problems with this rack.
Move the center bar
Before loading the bikes, move the center stand up bar all the way down to the left. Load the first bike on the track nearest the tailgate. Move the center stand up bar back up to vertical. Secure first bike. After it is secured load second bike. Use this loading sequence, otherwise loading the first bike is a pain getting it around the stand up bar. To unload reverse the sequence.