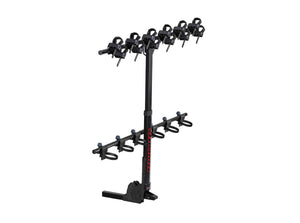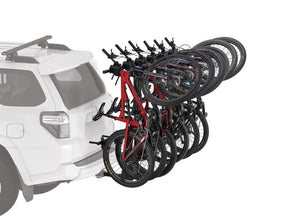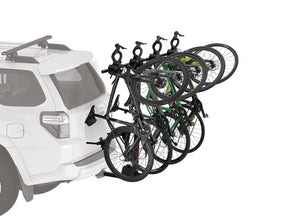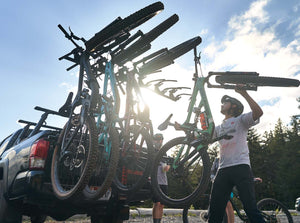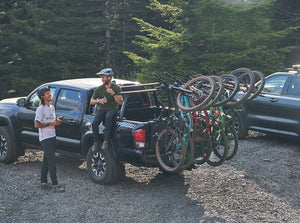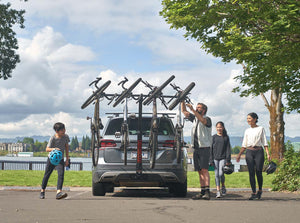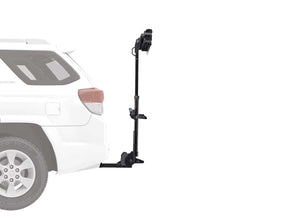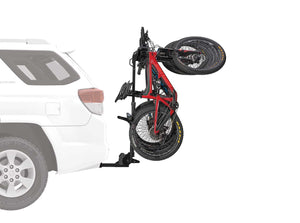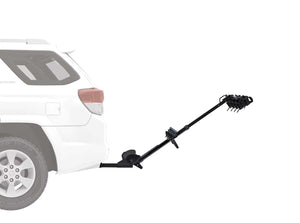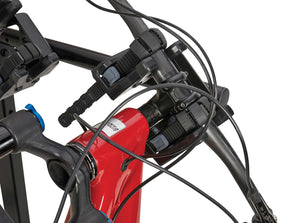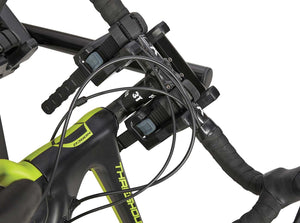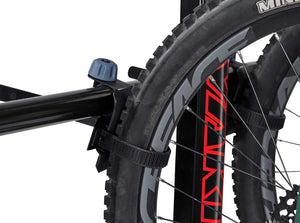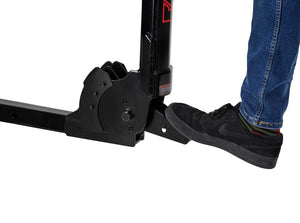 Product Details
Installation
Accessories
Spare Parts
HangTight 6
Product Details
Transports up to 6 flat bar Bikes or 4 drop bar bikes using minimal space​
Securely supports most road, mountain, kids, and cruiser bikes by the handlebar
Fully padded cradles protect your handlebars, including carbon bars
Rotating rear wheel cup fits a wide range of wheelbases up to 50"
Accommodates bikes up to 37.5 lbs. each
Holds 20"-29" tires up to 5" wide
Add your own bike lock to the integrated lock loop for greater bike security
Foot-operated tilt mechanism makes it easy to access the rear of the vehicle
Dual cradle retention stabilizes and protects bikes from one another.
HitchLock included
Built-in bottle opener—cheers!
Fits 2" hitch receivers only
NOT compatible with the Yakima BackSwing and StraightShot
May require a minimum stem length of 40mm with a 10mm spacer, depending on frame and handlebar geometry (standard cradle only)
Not compatible with aero handlebars, clip-on aero bars, or handlebars larger than 35mm in diameter
Transport dual-crown fork bikes with the HangTight DH Cradle accessories (Sold Separately)
Product Specs
Product Features Video
HangTight 6
Installation Video
Add Accessories to Your Rack
Don't Worry, We Have A Spare
Solves Every Issue!
This bike rack is an absolute winner. We've tried multiple racks in the past and this one fits the bill. The bikes all hang with space between to prevent rubbing and scratching. We can easily load multiple bikes without having to fit them together like a puzzle. The rack is also generally smaller and lighter than massive tray style bikes, making it easier to mount and store. And the best part is you can load both road and mountain bikes. Weekends away to MTB and road ride are now in the cards!
Good potential but big flaws
Generally like the design with hang over the bars and easier way to load bikes.
But the bike rack has 2 major issues:
- awful for bikes with short stem. Puts scratches on frames and cracked a screen on my friend's ebike. Unacceptable and could be designed better.
- very wobbly, not sturdy.